What to Do if Uber Eats Customer Doesn't Answer?
What to do if Uber Eats customer doesn't answer upon your arrival or after waiting for a while? Here is the next move you should observe in such a case.
If the customer does not answer upon your arrival, kindly wait for some minutes before contacting him or her again.
If the customer doesn't answer by this time, kindly send him or her a text message announcing your presence with the food.
If you're unable to reach the customer after several attempts, you can contact Uber Eats Support and report the issue.
They will give you a better option to tackle the inconvenience, either to cancel the order to wait a little longer.
Importantly, always note that the key factors in handling such situations are patience and communication.
What to Do if No One is Picking Up My Uber Eats Order?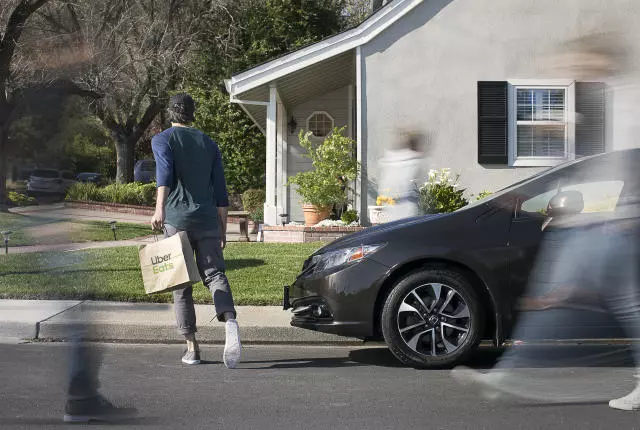 This hardly happens but it occurs, kindly try the following:
Check the app: First, check the Uber Eats app to see if there are any updates on your order. Sometimes, there may be a delay in the pickup time or a driver may have encountered an issue on their route.
Contact Support: If you're unable to get any updates on your order, you can contact Uber Eats Support for assistance. They can assist you to determine the status of your order and provide you with any necessary updates.
Be patient: Sometimes, drivers may experience delays or issues while delivering orders. It's important to be patient and give them some time before thinking of canceling.
Consider canceling: If you can't get any updates, and can't wait any longer, kindly cancel the order and place a new one.
Can You Complain about a Customer on Uber Eats?
As an Uber Eats driver, you can report a customer to Uber Eats support if they violate the company's community guidelines.
However, you cannot simply complain about a customer without providing any evidence of their misconduct.
If a customer has acted inappropriately, violated the terms of service, or caused any harm or damage, you should report the incident to Uber Eats support, including any relevant screenshots, photos, or messages.
It's important to remember that Uber Eats expects its drivers to be professional and to follow the community guidelines, and they take complaints seriously.