Can You Use Uber While Accompanied By a Dog?
Discover if you can ride Uber with a dog as you learn about using Uber with dogs, including tips and guidelines for a comfortable and pet-friendly journey. Explore the 'Uber Pet' option and ensure a ride with your canine companion.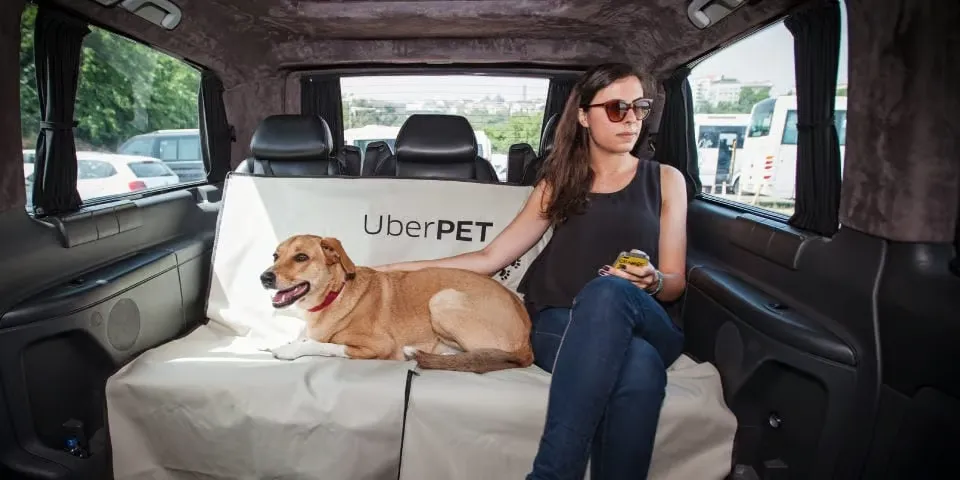 Sure, you can take your furry friend along when you request an Uber ride. You can select the "Uber Pet" option if it's available in your area each time you book a ride. 
There are some things you have to consider before doing this. Firstly, not all drivers are comfortable with pets, so it is best to inform the driver beforehand after they accept your request to be sure they're okay with it. 
Make sure your dog won't damage the car or disturb the driver. Notably, there might be an extra fee for travelling with a pet. This fee helps cover any cleaning after the ride to ensure a pleasant experience for the next passenger.
You would then have to make other arrangements if the driver is uncomfortable with pets or you do not see the 'Uber Pet' option. You could consider a pet-friendly taxi service or using a ride-sharing platform that explicitly allows pets.
Are Pets Allowed in Uber?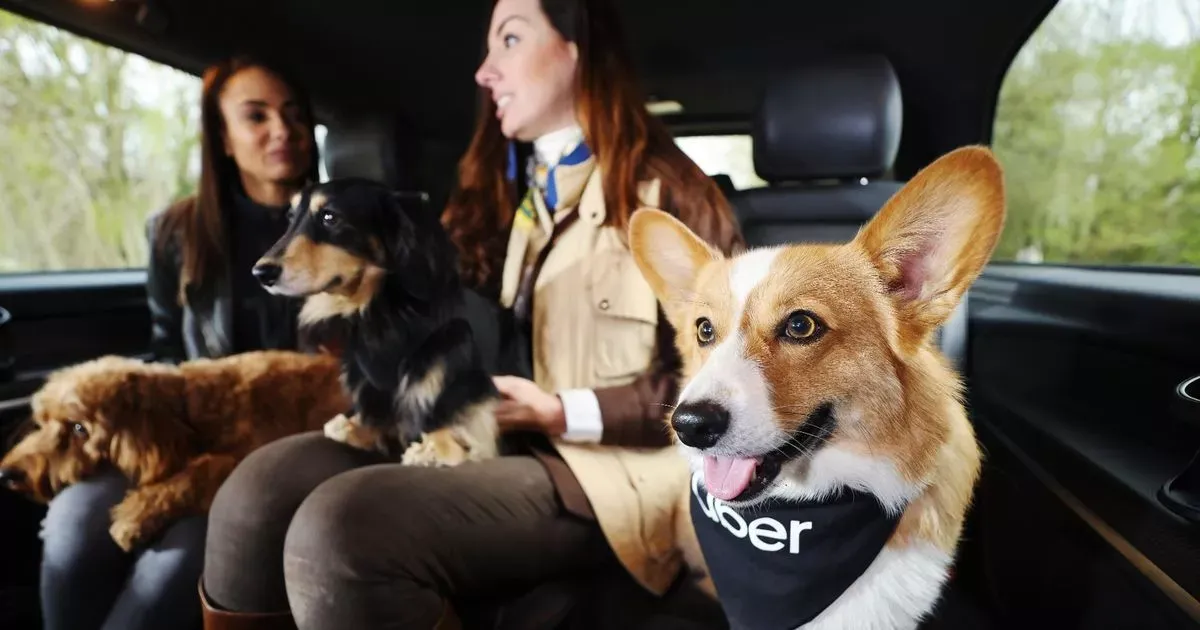 Yes, pets are allowed in Uber, so the answer to your pondering thought is yes. Uber offers an "Uber Pet" option in some areas, enabling you to bring your pet along. When you request a ride, you can choose this option if it is available.
When you take your pet along on an Uber ride, you should tell the driver you're bringing your pet when he agrees to the ride.
This would help him prepare and provide comfort for your pet. He can also cancel the ride then you schedule another if he's allergic to pets or doesn't like them.
You must ensure your pet stays on a leash or in a carrier to stay safe during the Uber ride and be friendly to your driver so everyone can have a good and safe ride.
READ ALSO:
Is Uber Pet a Different App?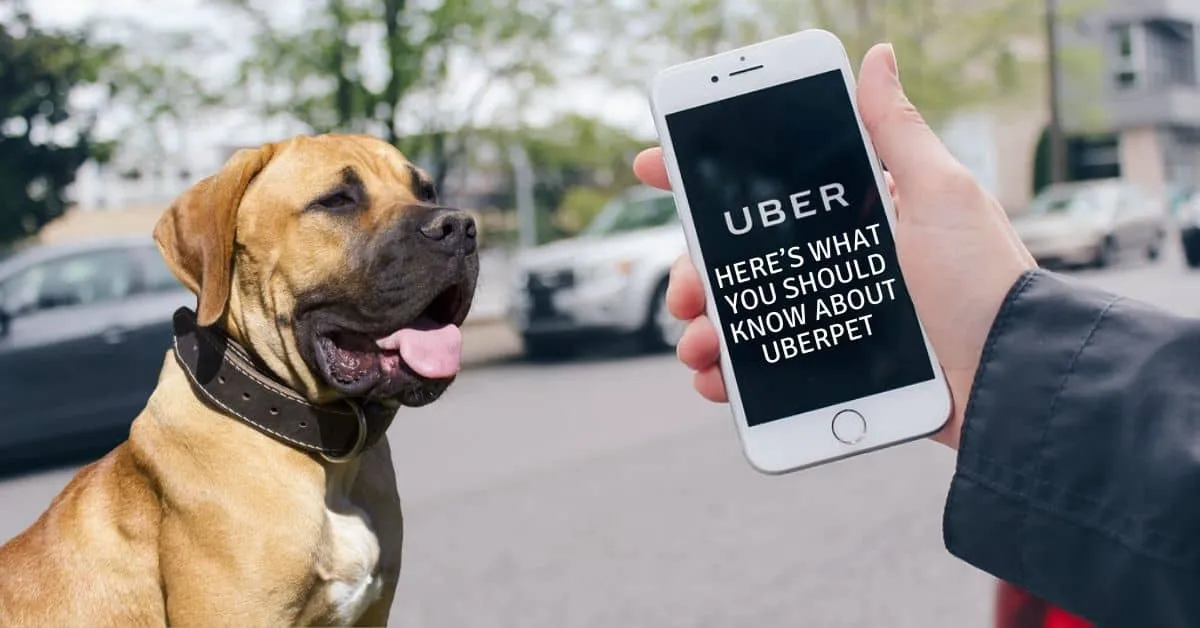 No, Uber Pet is not a different app. It is a unique feature in the Uber app that allows riders the option and convenience to ride with their pets. You might see an additional "Uber Pet" option if available in your area. 
This feature lets you inform the driver that you'll travel with a pet, such as a dog or a cat. Your Uber driver can be prepared and comfortable with the situation.
It's important to note that not all areas have the Uber Pet option, so you might not always see it when booking a ride. Uber Pet is not a separate app but a convenient feature that helps you indicate that you'll be travelling with a pet.  
Do You Have to Tell Uber You Have a Dog?
It's best to let the driver know if you're bringing a dog each time you use Uber, so yes, you have to. Uber's official policy doesn't insist you inform them about having a dog; it's courteous and helps with a smooth ride for you and the driver.
Telling your driver in advance allows them to be prepared for your dog and make any necessary adjustments, like laying down a blanket or having a pet-friendly car freshener. 
It's also essential for drivers with allergies or personal preferences related to pets. By communicating with your driver about your dog, you can avoid any potential issues or surprises during the ride.
READ ALSO:
What is the Difference Between Uber and Uber Pet?
The main difference is that Uber Pet is a unique choice for people with pets. It helps drivers be ready for pets and makes the ride comfy for you and your pet.
Uber and Uber Pet are two things in the same app but they work differently. Regular Uber is for you, but Uber Pet is for when you have a pet.
When you use regular Uber, you ask for a ride just for you. But with Uber Pet, you tell the driver you have a pet. This helps the driver know and get ready for your pet. 
It's important because not all drivers are okay with pets, so this way, you make sure they are okay with it. Regular Uber is for rides without pets, where you don't need to say anything about having a pet.
So, if you have a pet, you choose Uber Pet. If not, you pick regular Uber. This helps everyone have a good ride.
When Did the Uber Pet Start?
Uber Pet was launched in October 2019 in specific cities to help people travel with their pets. When booking a ride on the Uber app, riders can choose the Uber Pet option if they have a pet. 
This service was created because many people wanted to bring their pets when using Uber. It made travelling with pets more straightforward and more comfortable. People using Uber could tell the drivers that they had a pet with them. 
It's important to know that Uber Pet might not be offered in all places, so travellers should check the app to see if it's available in their area before taking a pet on a trip.
READ ALSO:
How Do I Order an Uber Pet?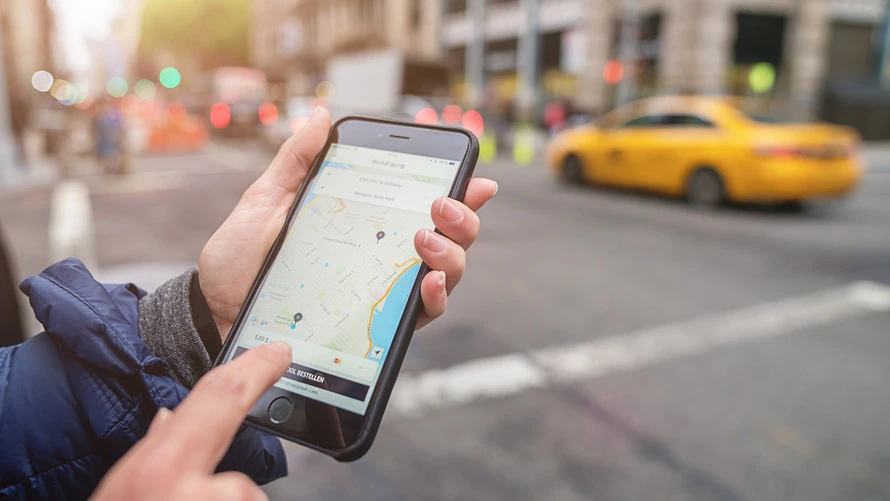 Ordering an Uber Pet for a ride is simple if only you go through these basic but necessary steps:
1. Open the Uber app on your smartphone and type in your destination where you want to go.
2. Choose the "Ride" option, scroll through vehicle choices, and then look for "Uber Pet." Confirm that you're travelling with a pet. This helps drivers prepare.
3. Click "Confirm Uber Pet" to request your ride and wait. The app will show you the driver's details and estimated arrival time.
4. Head to the pickup location and meet your driver and also make sure your pet is ready, too, then hop in with your pet and relax during the ride after you make payment.
After the ride, you can rate your experience and leave a review. Uber Pet is available in certain areas and during specific times, so make sure it's an option in your location before requesting. Enjoy your ride with your furry friend!