Uber Wallet: How Does it Work in the US?
Uber Wallet may work differently in different countries. Still, in the US, it provides a cashless and convenient payment option for riders to pay for their Uber trips and other Uber services and products.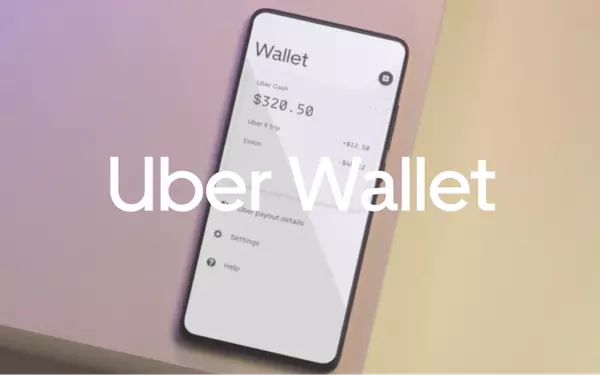 Uber Wallet is a digital section of the Uber Driver app dedicated to your account balance and payments.
In the US, the wallet allows riders to store and use different payment methods to pay for rides.
It also allows riders to earn and use Uber Cash, a digital currency that can be earned through promotions or purchased directly within the app.
Below are comprehensive updates on Uber Wallet and how it works in the US.
How Do I Use Uber Wallet?
How do I use Uber Wallet in the US? To use your Uber Wallet, first, open the Uber app on your device and log in. Once you have logged in, select the 'Wallet' option in the menu. From there, you will get access to your payment and rewards information.
You can also use the menu to easily find and add payment methods as well as review previous payments and claims.
Also, you can find promotions and rewards you've earned for being an Uber customer.
You can see your rewards balance, add a promo code, and even send your awards to friends and family.
To ensure your security, you will also have access to navigate your profile settings and control your privacy and notification settings.
READ ALSO:
How Do I Get Money from My Uber Wallet?
How do I get money from my Uber Wallet as a passenger?
Follow the guide below, if you want to withdraw your money from Uber Wallet.
You need to Visit wallet.uber.com or open the Uber app
Tap "Cash out" on the "Earnings" card.
Select the account you want the balance deposited. Select "Confirm" to cash out your earnings.
Select the "Transfer to Bank" option and tap "Wallet"
You can put the amount you want to transfer and tap "Next."
Select the bank account you want to transfer the money to or add a new one if necessary.
To initiate the transfer review the transfer details and tap "Transfer"
You need to understand there may be a small fee for transferring money from your Uber Wallet to your bank account.
Moreover, there may be a minimum amount required for transfers. You can contact Uber support for help If you have any issues or questions.
Do I Need to Have Money in My Uber Wallet?
Do I need to have money in my Uber Wallet before I can make use of the Uber app?
No, you don't need to have money in your Uber Wallet to use the Uber app. You can use it to pay for your rides or Uber Eats orders.
Moreover, you can link a payment method such as a credit or debit card, PayPal, or other payment options to your Uber account.
If you want to use your Uber Wallet balance to pay for rides or Uber Eats orders, you will need to add funds to your wallet.
You can add funds to your wallet through the payment method linked to your account or through Uber Cash, with this you can purchase Uber credits at a discount.
You can choose whether to use your Uber Wallet to pay for your Uber services or not if you want to budget your spending or utilize any discounts or promotions offered by Uber.
Having funds in your wallet can be useful.
How Long Does Money Stay in Uber Wallet?
How long does money stay in Uber Wallet before it got expired? The money in your Uber Wallet does not have an expiration date it entails that you can keep it in your Uber for the duration you wish, you shouldn't be worried about your funds being forfeited by Uber.
If you're transferring earnings to a bank account, in most instances you'll receive your cash right away.
The time for processing the funds may differ depending on your bank but some banks take a few days to make your funds available.
The earnings that you transfer to a debit card through Instant Pay usually appear on the weekly statement as Instant Payouts, remaining earnings will be transferred to your bank account by the end of the week.
Additionally, Uber reserves the right to cancel or change the terms of its Uber Wallet program at any time.
So, it's always advisable to check the terms and conditions of the Uber Wallet program periodically to stay up-to-date with any changes.
Can You Use Uber Wallet to Pay for Rides?
Can you use Uber Wallet to pay for rides in the US?
Yes, if you have funds in your Uber Wallet you can use your Uber Wallet balance to pay for rides within the Uber app.
They will be used to pay for your next ride automatically, as long as the balance is enough to cover your cost.
Follow these steps to use your Uber Wallet balance to pay for a ride.
You need to open the Uber app and enter your destination.
After Selecting the ride option that you want to book and click on "Confirm Ride."
On the payment screen, select "Uber Wallet" as your payment method.
If your Uber Wallet balance is not enough to cover the entire cost of the ride, you can add another payment method to pay up the remaining balance.
Your ride will be booked, and your Uber Wallet balance will be automatically deducted from the total fare the moment you confirm your payment method.
You equally need to understand that the payment option may not be available in all locations. You can only use your Uber Wallet to pay for rides in the country where the Uber Wallet program is available.
READ ALSO:
What Does Wallet Mean with Uber?
What does Wallet mean with Uber as a ride-hailing company? Uber Wallet is the area of the Uber Driver app designed for your account balance and payments.
It is possible to view your account balance and history of transactions in just a few clicks.
You can manage your payout methods and preferences. Wallet with Uber means features offered by Uber that allow you to keep money in your Uber account and can be used for payment of rides or Uber Eats orders instead of having to manually enter payment information each time.
It is essential to know that the Wallet with Uber feature may not be available in all locations.
Some promotions and discounts may be specifically applied to your Uber Wallet balance. However, the Wallet feature on Uber allows you to store money in your Uber account.
Can I Transfer My Uber Cash to My Cash App?
Can I transfer my Uber cash to my cash app for quick and easy withdrawal?
Yes, you can transfer Uber cash to your cash app. The money is yours, you have worked for it and earned it.
If it wasn't possible to transfer Uber cash to your cash app for use, then what is the essence of working, to begin with?
Uber has kept its reputation all these years and have being faithful in paying its drivers and giving out rewards when the individual is deserving of it.
Why Won't Uber Let Me Cash Out?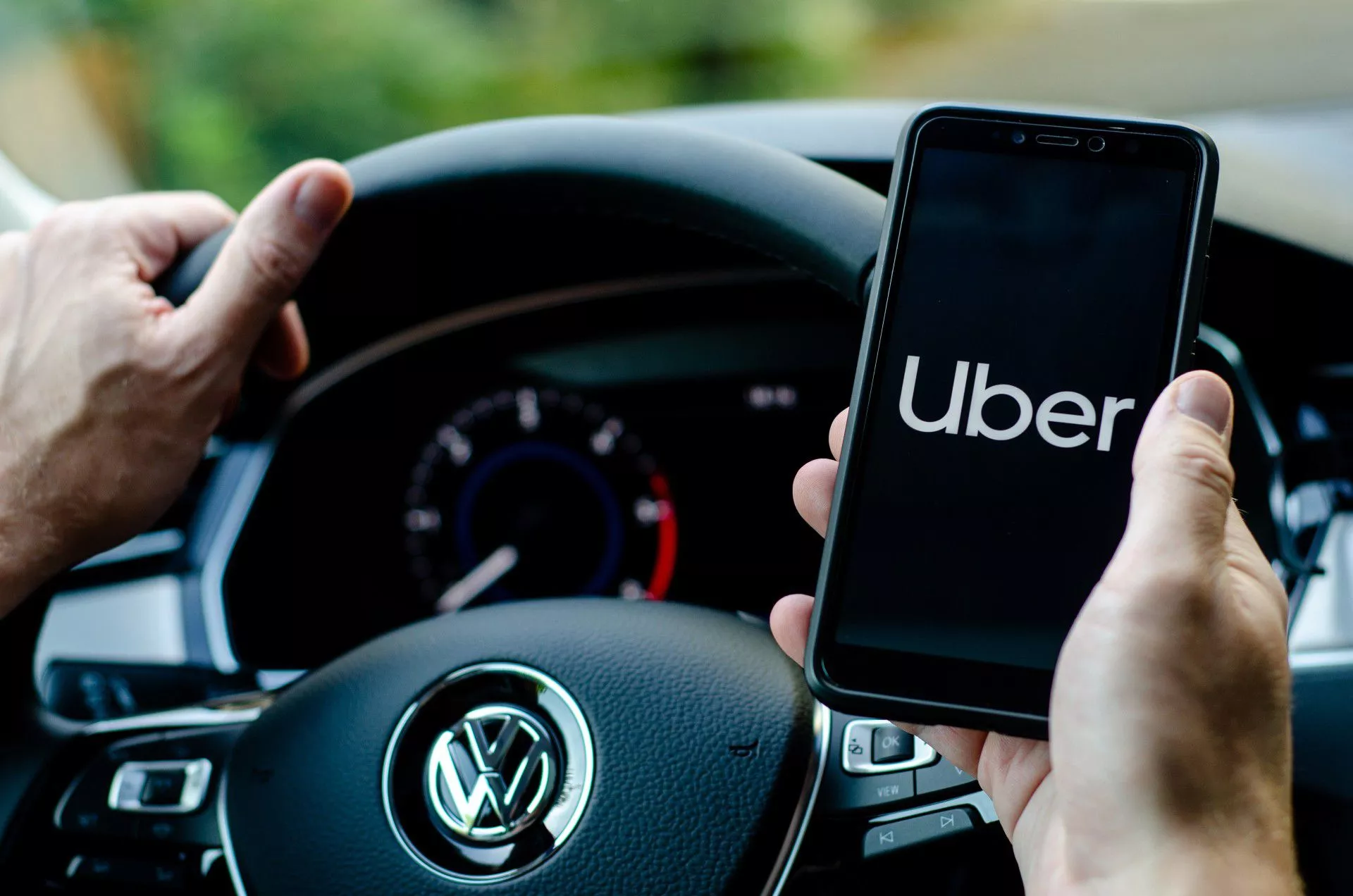 Why won't Uber let me cash out after my earnings have been paid in? Every money that you earn working with Uber is yours and as such, you should be able to transfer it or cash out.
In situations where you can't cash out, it may be that you have done something wrong or something is just wrong.
Here are some possible reasons why you may not be able to withdraw your funds or cash them out.
1. Cashout Option Not Available for Your Account
If you are a new driver, you may likely encounter this challenge. Uber requires every driver to have at least 25 trips before they are allowed to withdraw their funds.
However, if you aren't a new Uber driver and you have this issue or related issue, it may be that your account didn't pass the Uber daily fraud and security screening.
This is something that Uber does to ensure that they don't have fraudulent persons working with them.
You can get this sorted out by reaching out to Uber customer support or customer care.
2. You Have Earned a Lot in the Week
This may be a good thing because it indicates that you are hard-working, however, Uber has its limits as to how much you can transfer out.
It will be best that you monitor the limits and not try to transfer more than the limits that Uber has set for you because it will not be successful.
READ ALSO:
3. Payment Method Isn't Compatible With Instant Cashout
When you try using a payment method that isn't compatible with your Uber app, this message will appear.
It will be best that you check which payment method is available for you.
Every city by which Uber operates, have different payment methods and it will interest you to know that all payment method, doesn't work everywhere.
What Happens if You Leave Your Wallet in an Uber?
What happens if you leave your Wallet in an Uber and head home?
Misplacing items is no new thing. Even the most careful of people have times without several misplaced things.
This is to tell you that no one is above mistakes and in most cases, it will take you a while or when you wish to make use of that thing you will realize that you have misplaced it.
With Uber, there is no difference. People leave stuff behind, they may forget it and not even know for days.
This can happen to anyone, that is why Uber has a policy that allows you to reach out and in most cases, you may get your stuff back.
Let's take a broader look at how you can achieve this.
Will My Uber Cash Expire?
Will my Uber cash expire if I leave it Untouched? Never has it been said that your money expires. It is so with Uber Cash.
You have to understand that Uber Cash is a currency, housed by the Uber wallet that you can use to carry out transactions.
The same way you go to the glossary store and you shop for stuff, then at the end, you pay with either cash or your cash app, that is how it is with Uber.
Uber provides the service of transporting your or your goods from one place to another and you pay them for it with cash.
That cash is what they use in turn to pay the Uber drivers as their earnings.
The Uber cash doesn't expire, it can be there in your wallet for as long as Uber is a brand, you can remove it or cash out anytime you want and you can use it for diverse transactions anytime you want.