Is Starbucks Available on Uber Eats for Online Orders?
Craving Starbucks? Order online with ease as Uber Eats Starbucks is now on. Enjoy your favorite Starbucks beverages and treats delivered to your doorstep in no time.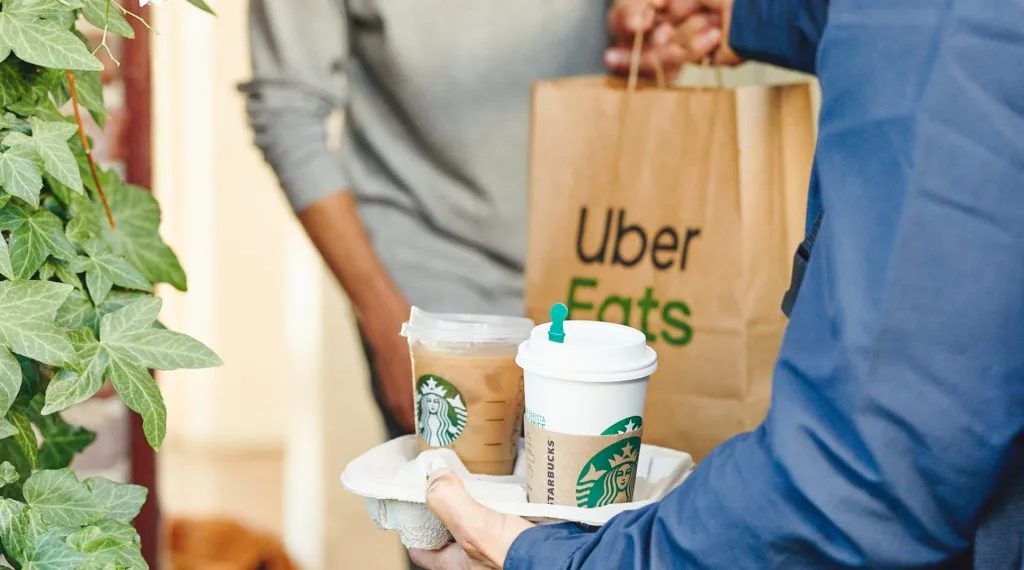 Yes, Starbucks is available on Uber Eats for online orders. This means you can use the Uber Eats app or website to order your favorite Starbucks drinks and food items and have them delivered to your doorstep.
You can get coffee from Starbucks without going there. Use the Uber Eats app, find Starbucks, pick what you want, and order.
It will show you when it will arrive and how much it costs, including fees. Once your order is confirmed, a delivery driver will pick up your items from Starbucks and bring them to you. 
Enjoy your Starbucks treats from the comfort of your home or wherever you are!
What Delivery App Does Starbucks Use?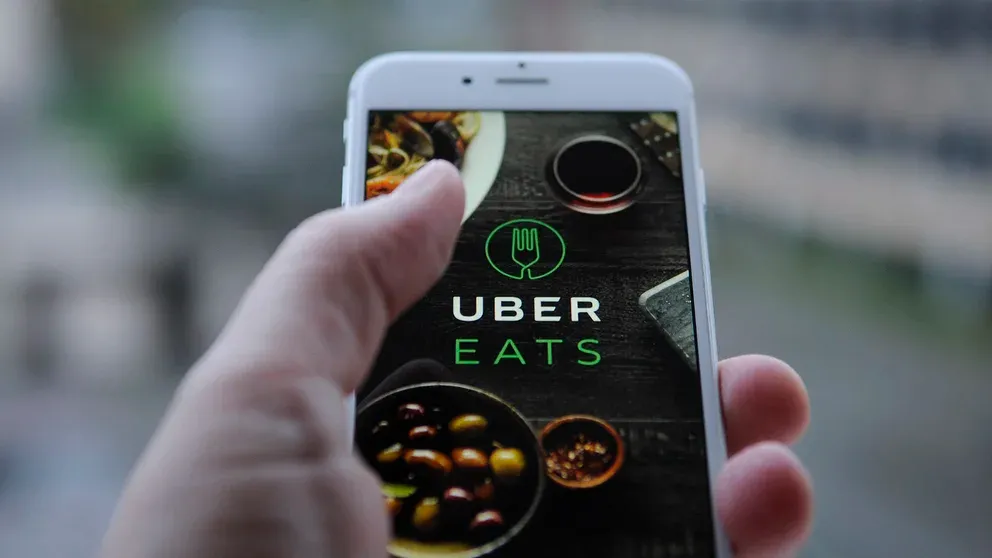 Starbucks uses the Uber Eats app for its delivery service. If you want to get your favorite Starbucks beverages and food items delivered to your location, you can do so through the Uber Eats platform. 
To order Starbucks with Uber Eats, get the Uber Eats app on your phone or go to their website.
Once you're on the app or website, you can enter your location to see if there is a Starbucks nearby that offers delivery through Uber Eats. If you can get Starbucks delivered to your place, you can check their menu on Uber Eats. 
Pick what you like – coffee, tea, pastries, and more. The app will tell you the prices when it will arrive, and if there are any delivery fees.
After choosing your items, you can proceed to checkout and pay for your order through the Uber Eats app. The app will send the order to the nearest participating Starbucks location for preparation and have an Uber Eats driver deliver it to your location.
READ ALSO:
Is Starbucks More Expensive on Uber Eats?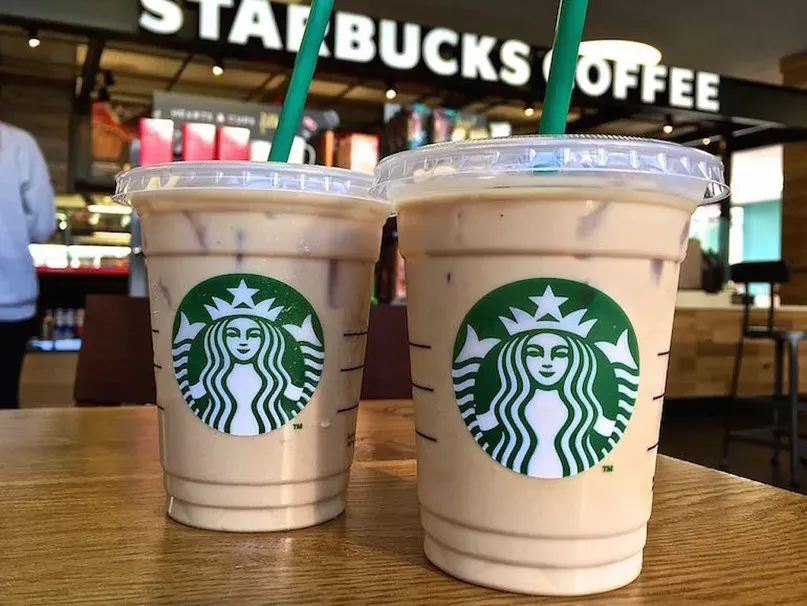 Yes, Starbucks items can be slightly more expensive on Uber Eats compared to ordering directly from a physical Starbucks store. 
The price can be higher on Uber Eats because they add extra fees like delivery, service, and small order fees. So, the total cost of your order might be more than usual.
When you visit a Starbucks store in person, you pay the regular menu prices for the items you choose. When you order through Uber Eats, the total cost may be higher due to the added fees associated with the delivery service. 
Starbucks itself may also increase the prices of certain items for delivery orders to offset the fees they incur from partnering with Uber Eats. 
Ordering Starbucks on Uber Eats may be slightly more expensive than purchasing directly from a Starbucks store due to additional fees and potential price adjustments. 
What Forms of Payment Does Starbucks Accept?
At Starbucks, you can pay for your coffee in different ways. You can pay with cash, which means using physical coins and bills. Simply hand over the correct amount to the cashier to complete your purchase.
Starbucks also takes credit cards, which are like special plastic cards from banks. You can use them to borrow money up to a certain amount. Just swipe or insert the card into the payment terminal and enter your PIN if necessary, or sign the receipt.
You can also use a debit card at Starbucks. It works like a credit card but takes money directly from your bank account when you pay.
Starbucks allows customers to use mobile payments through their app. To buy things at Starbucks, you can connect your credit or debit card to their app. Then, just scan the barcode on your phone to pay. 
They accept cash, credit cards, debit cards, their app's mobile payments, and contactless options like Apple Pay and Google Pay for seamless transactions.
Is Starbucks on Uber Eats UK?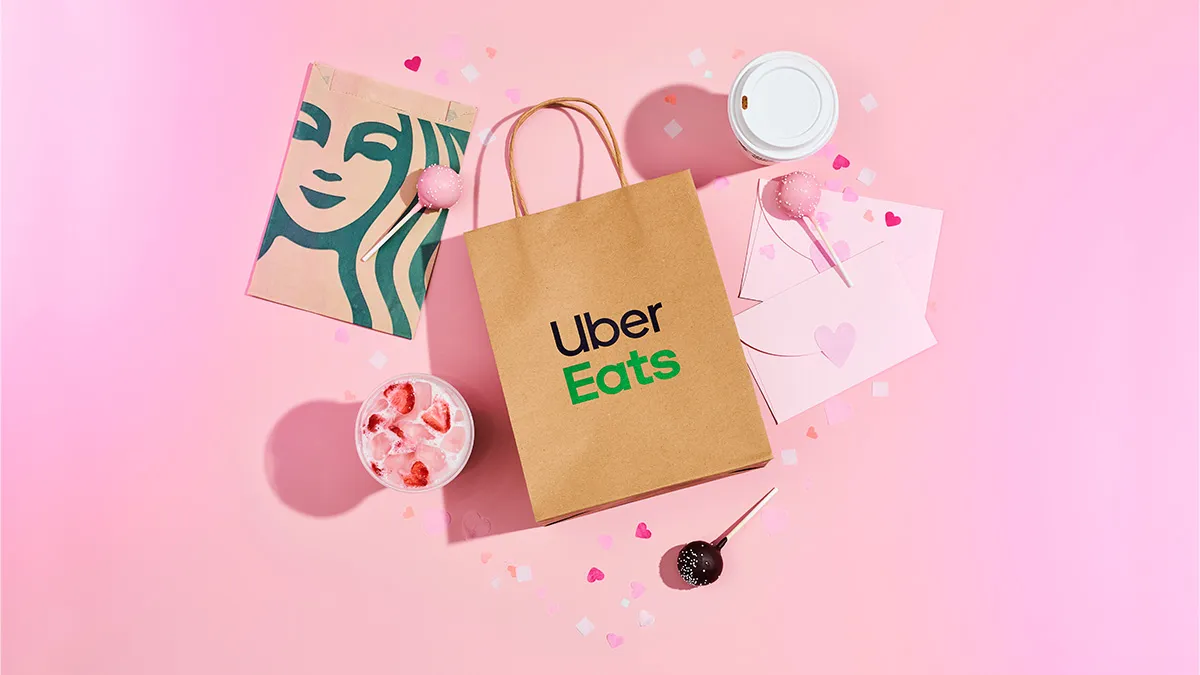 Starbucks was available on Uber Eats in the UK. If you're in the UK and want to see if Starbucks delivers on Uber Eats, follow these steps:
1. Get the Uber Eats app on your phone or go to their website on your computer then provide your address or let the app know your location to find restaurants nearby.
2. Search for "Starbucks" in the search bar or look for the coffee category to find Starbucks listings.
3. If Starbucks is available in your location, you will see their menu and be able to place an order for delivery.
Keep in mind that the availability of Starbucks on Uber Eats may change over time. Restaurants may join or leave the platform, and service areas can expand or contract based on demand and business agreements.
If Starbucks is not listed on Uber Eats in your area, you may want to consider other food delivery apps or platforms, or you can visit a physical Starbucks store to get your favorite coffee and treats.
How Does Starbucks Deliver its Products?
Starbucks delivers its products primarily through third-party delivery services, with Uber Eats being one of the main partners. Here's how the delivery process typically works:
1. Placing an Order: Customers who want Starbucks delivery can use the Uber Eats app or website to place their orders. They can search for Starbucks, view the menu, and select the items they want to order.
2. Preparing the Order: Once the customer places an order through Uber Eats, the request is sent to the nearest participating Starbucks store. At the store, baristas receive the order and begin preparing the requested beverages and food items.
3. Pickup and Delivery: When the order is ready, an Uber Eats delivery driver assigned to the task arrives at the Starbucks location to pick up the order. The driver then follows the delivery instructions to bring the order to the customer's specified location. 
4. Delivery to the Customer: Customers can use the Uber Eats app to see where their delivery is and get updates on how it's coming along in real time.
Enjoy your freshly prepared Starbucks order at Home when your order arrives in the comfort of your own space, without having to visit a physical Starbucks store.
READ ALSO:
When Did Starbucks Partner With Uber Eats?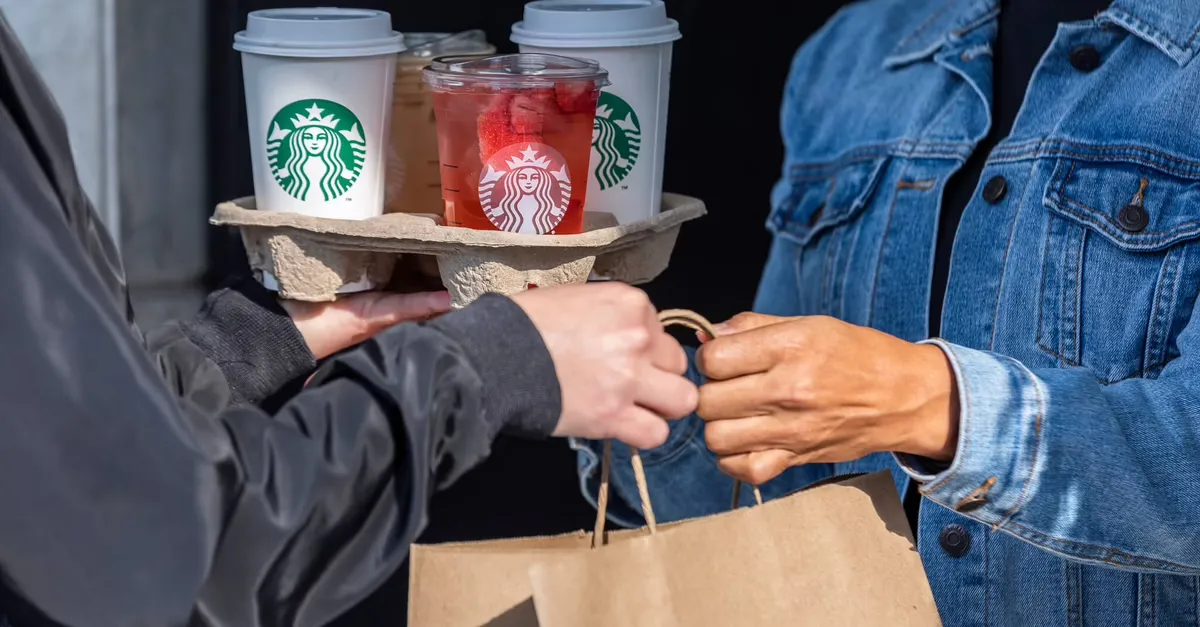 Starbucks partnered with Uber Eats in the United States in 2019. The exact date of the partnership may vary depending on the specific location and region.
By joining Uber Eats, the food and beverage enterprise, Starbucks aims to offer customers nothing but convenient means to get their yummy favorite coffee and food items even at their own preference. 
Starbucks teamed up with Uber Eats, a popular food delivery service. This helped Starbucks reach more customers who like ordering food online. They used the Uber Eats app and delivery drivers to quickly deliver orders to people's homes.