Uber Eats for Restaurants, Drivers and Customers
Uber Eats for Restaurants: At first glance, the Uber Eats platform seems to be a blessing for dining establishments. But when the costs and the behaviour of customers are taken into consideration, there is always more to it.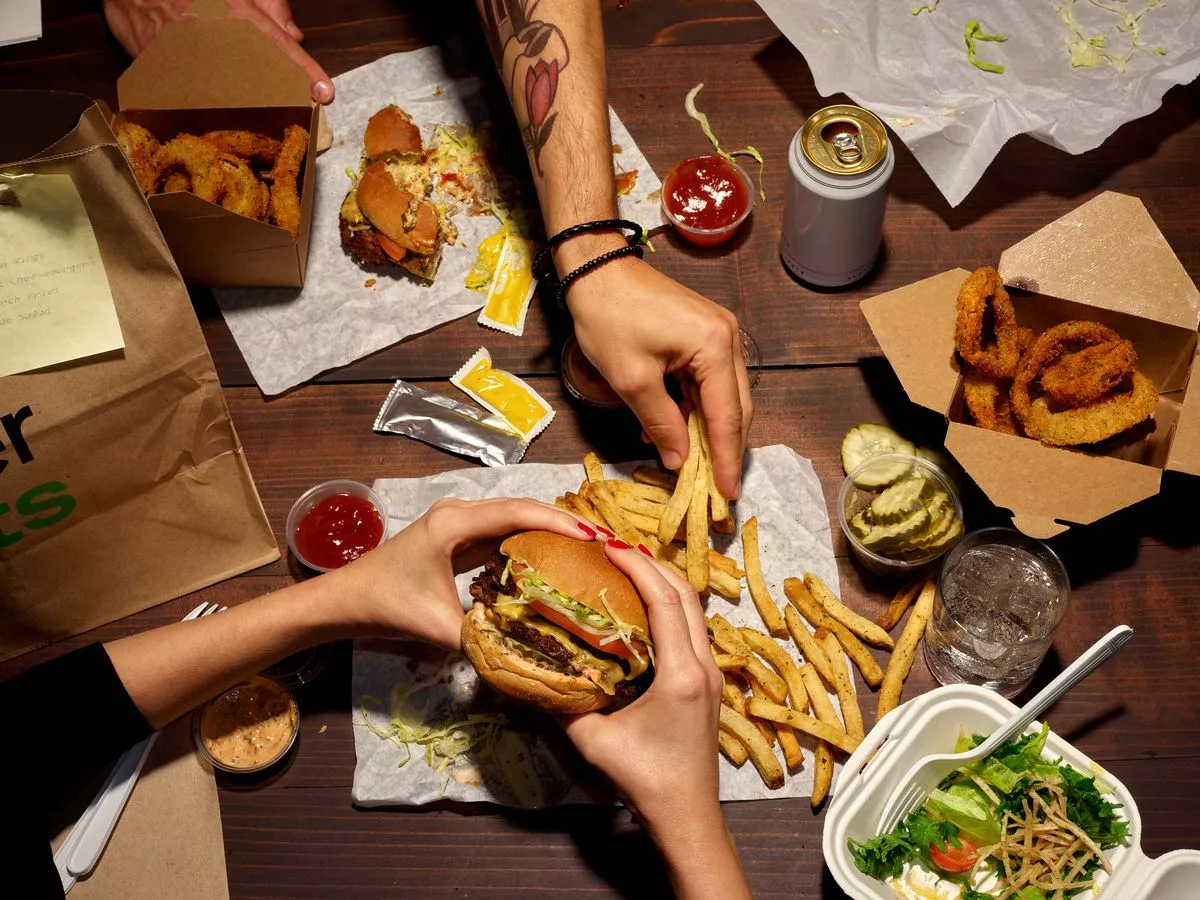 By claiming that orders sent through its platform are "on top" of a restaurant's regular business, Uber Eats advertises its platform. Morgan Stanley, an investment bank, claims that might be inaccurate.
Orders placed through websites like Uber Eats are more likely to replace normal walk-in business than they are to increase it.
Every increase in online sales reduces profits for restaurants since there is a lower profit margin on food that is delivered.
How Do I Find Restaurants on Uber Eats?
You can now quickly search among the 700,000 nearby restaurants and shops on Uber Eats to locate what you're craving and then simply go grab it.
Simply launch the Uber Eats in-app map, enter your search criteria, and view the nearby options (including the exact distance from your selected location).
Who are the Owners of Uber Eats?
A division of Uber Technologies, Inc. is Uber Eats. Garrett Camp, Travis Kalanick, and Oscar Salazar were co-founders of Uber Eats, and they are also the company's ultimate owners along with Uber's largest stockholders.
The co-founder of Uber, a ride-hailing business founded in 2009, is on par with Garrett Camp and Travis Kalanick.
Top shareholders of Uber Eats include Dara Khosrowshahi, SB Investment Advisers (UK) Ltd., Tony West, Nelson J. Chai, Morgan Stanley, and FMR LLC.
READ ALSO!!!
Does Uber Eats Charge the Restaurant a Fee?
A recent study found that Uber Eats bills eateries an average of 30% for each order. Depending on the restaurant's location, the food it serves, and other elements, this fee may change.
In any case, before signing up for an online food delivery service, it's crucial to thoroughly weigh the costs.
Does Uber Eats Take Cash?
Yes, users can now pay cash for their orders on Uber Eats. So, drivers are now in charge of collecting money when they show up to make the delivery.
Yet, there are other locations where the payment method varies. But none of them can be found in the United States. In any case, not yet.
How Do I Use Uber Eats?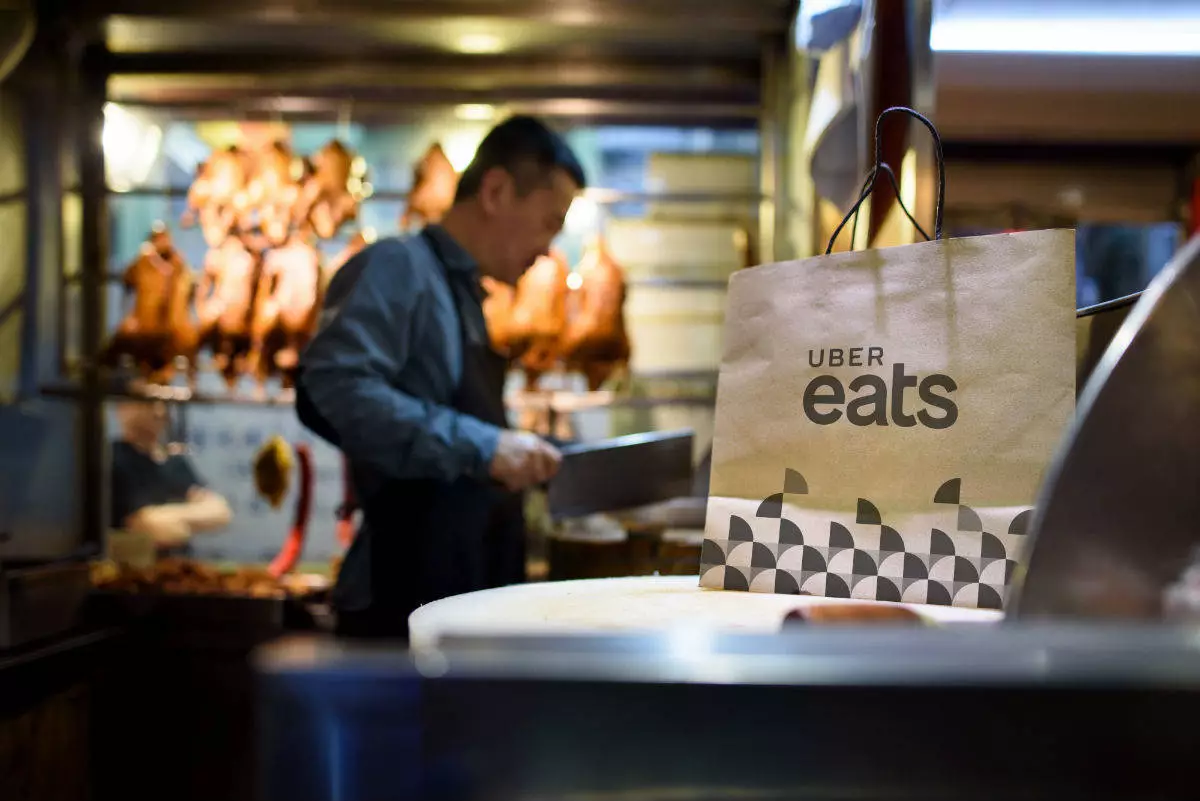 Establish your delivery address after logging in (or creating an account).
Choose the eatery you want to place your order from.
Click on "Add to Cart" after choosing your items.
Click on "Checkout" or "View cart" to place your order.
Click on "Place Order" after reviewing your order.
Monitor the status of your order.
What are the Benefits of Uber Eats?
Uber Eats enables the local eateries, also known as partner restaurants, to continue operating even in the absence of a dining establishment or other outlet for their alleged customers.
Drivers for Uber Eats have the option to work whenever it is convenient for them, free from a rigid work schedule.
The customers are the last group. Many customers appreciate how easy it is to have their meals delivered to them at home rather than going through the hassle of going to a restaurant.
Why Can't I See a Restaurant on Uber Eats?
A network issue is the most frequent cause of this problem with Uber Eats. Certain restaurants on the app won't be visible when your network is poor or slow.
You will need to power off your phone and try using the app once again in order to fix this problem. But, it will take a little while before such restaurants start to appear.
What is the Busiest Time for Uber Eats?
Food delivery will presumably be busiest at mealtimes, which are lunch and dinnertime.
As a result, the optimal hours to accept delivery for Uber Eats are between 11 am and 2 pm and between 5 pm and 8 pm. Typically, individuals eat lunch and dinner at this time.
What is the Highest Uber Eats Earnings?
Uber Eats drivers should earn, on average, $15 to $21 per hour. Everything depends on the area, the number of deliveries a driver can do each week, and the time and effort expended.
An Uber Eat delivery partner typically makes between $2,384.00 and $2,534.40 each month.
How Much Did Uber Eats Sell for?
Following years of aggressive attempts to compete with regional food heavyweights Zomato and Swiggy, Uber sold its food delivery business in India to the local rival Zomato for $206 million.
As part of the agreement, Uber bought a 9.99% interest in the firm that delivers Indian food at a loss. A request for comment from Uber was not immediately complied with.
READ ALSO!!!
How Do I Search a Restaurant on Uber Eats?
Check out the methods listed below if you want to use Uber Eats to find a restaurant:
Launch the Uber Eats application on your mobile device (Android or IOS)
You can give the app access to your current location by entering your delivery address.
Go through the directory of eateries in your neighborhood. You may use the search bar to select a certain type of food.
You must click on a restaurant you locate to see its prices, menu, and delivery schedule.
Choose what you want to get and add them into your shopping basket. Next go to the checkout page and enter your payment details.
Make sure to confirm your order, and be patient while waiting for your delivery.
Furthermore, you may sort your search results based on a variety of criteria, including cost, popularity, and dietary restrictions.
How Does Uber Eats Connect to Restaurants?
Uber Eats operates in a straightforward manner: users who have a basic internet connection can locate independent eateries using the Uber Eats website or the iOS or Android apps.
The "Search" function can be used to locate a certain eatery or culinary style. To suit their particular requirements, they can also filter and sort results by cost, fee, or dietary restrictions.
Small company owners can also instantly connect with potential clients and run exclusive specials. The customer's order must be accepted and prepared by your establishment.
Who is the CEO of Uber Eats?
Dara Khosrowshahi is the Chief Executive Officer of Uber. He has been in charge of running the company's operations in more than 70 nations since 2017. He also founded Expedia which is one of the biggest online travel agencies in the world.
Is Uber Eats a Separate Company from Uber?
Yes and no. Uber Eats and Uber are two different apps. Uber is used to order rides, and Uber Eats is used to order food deliveries.
To avoid having to download two different apps, Uber has begun to integrate an Uber Eats version into the main Uber app. Open the Uber app and select "Food" rather than "Ride" to access Uber Eats.
Does Uber Eat Business Cost Money?
Uber Eats and Uber use similar operational practices. You may easily locate a number of cab drivers who are willing to take you where you need to go using the Uber app.
Uber Eats is the same way. Finding multiple eateries and Uber Eats drivers nearby with just a few clicks will allow you to place an order for your favorite cuisine and follow its delivery as it makes its way to your door in less than 30 minutes.
What Percentage Does Uber Eats Charge?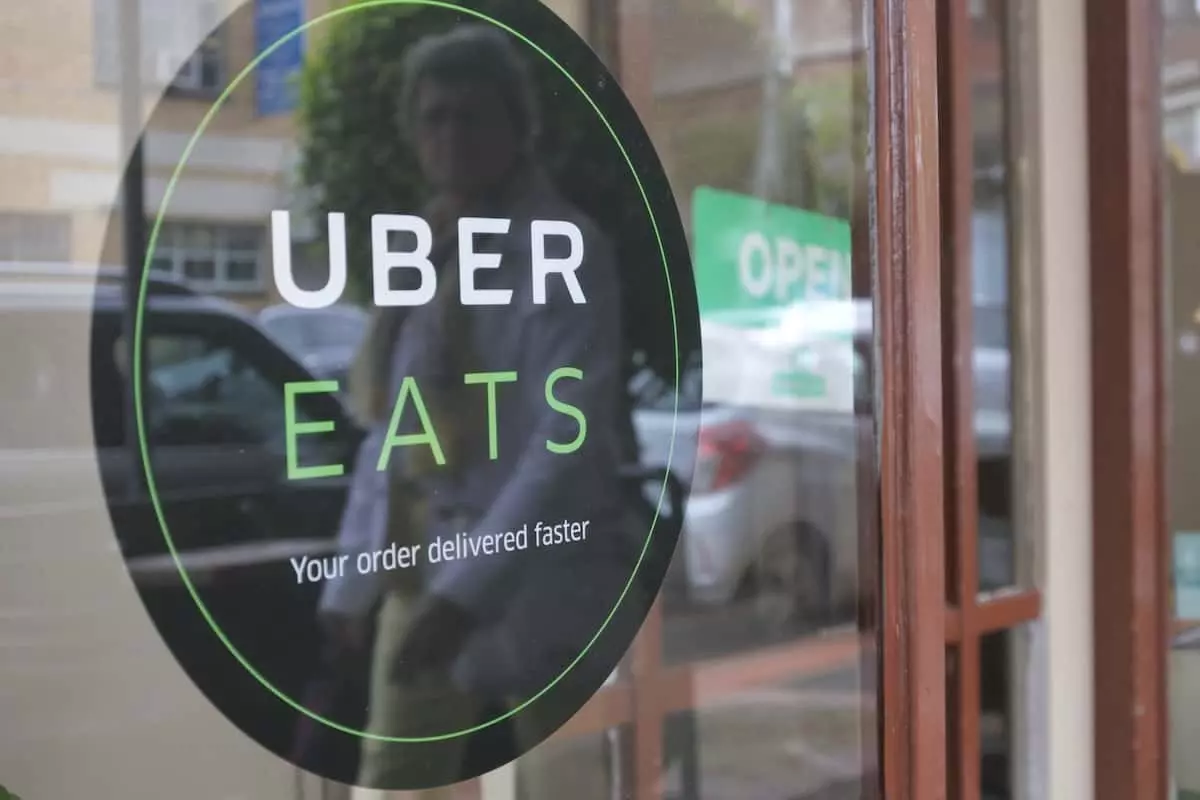 Below is a breakdown of each Uber fee and the surcharge. With Uber Eats, the service fee is a variable expense that typically ranges between 15% and 20% of the order subtotal.
The minimum service fee is about $3, and there is no defined maximum.
Uber Eats delivery fee ranges from $0.49 to $7.99. The cost of delivery varies based on your distance from the restaurant and whether delivery couriers are available.
When there is a high demand for orders, the shipping charge increases.
Does Uber Eats Take Cash at the Door
Unfortunately, the answer is no. In the US, Uber Eats does not yet accept cash payments. Cash payments are not accepted anywhere on the Uber Eats platform, including in the United States of America.
Despite this, Mumbai, India, South America, and Africa continue to accept orders submitted through Uber Eats.
Can You Pay Cash With Uber Eats Mcdonald's
Sometimes you can, while sometimes you can't. Certain Uber Eats locations, but not all of them, allow cash as payment.
You must select the cash payment option before placing your order with Uber Eats. After the delivery, you immediately pay the delivery guy cash.
You can also leave the delivery person a tip if you'd like. If your store accepts cash, you can pay at the register with it.
READ ALSO!!!
How Do I Pay in With Uber Eats?
Add a debit or credit card so you may use it to pay for your meal orders.
Moreover, you can link your PayPal account in the United States, utilize Uber Cash, or a gift card to load your account. Find restaurants by location or food style.
How Do I Order from Uber Eats App?
Please adhere to these instructions to order food using the Uber Eats app.
The first step is to launch the app, log in if you already have an account, or register if you've never used the platform before.
You can place an order from the available meals on the menus after exploring the nearby partner restaurants and entering your delivery location in the app.
Making a payment with one of the available payment options is the final step. Check to be sure you got everything you wanted before enjoying your dinner.
What are the Advantages and Disadvantages of Uber Eats?
Uber Eats has disadvantages just as it has advantages. Below are lists of the two:
Advantages of Uber Eats
Here are some of the advantages of using Uber Eats:
1. Convenient
2. Wide Variety of Options
3. Delivery Speed
4. Easy Payment
5. User-friendly Interface
Disadvantages of Uber Eats
Here are some of the disadvantages of using Uber Eats:
1. Additional Fees
2. Limited Delivery Areas
3. Quality of Food
4. Reliance on Drivers
How Much Money Can I Earn With Uber Eats?
It goes without saying that you can make a total of $15.84 per hour, or $126.72 in 8 hours. If you work in one of the most lucrative places, like San Francisco, you may make up to $26.27, or almost $210.16 every day (8 hours workday).
Why Do Some Restaurants Not Show Up on Uber Eats?
It can be really annoying to see the restaurant you would have ordered from missing. In the majority of cases, if the app isn't displaying restaurants, you should also double-check that your account was successfully registered.
You might also experience problems with restaurants going away, not being listed, not being displayed, or perhaps not showing at all. To make it difficult for customers to place orders, eateries may need to update their menus.
Why Do Some Restaurants Disappear from Deliveroo?
Deliveroo is driven to provide customers with a unique experience when they place an order with them.
Regrettably, numerous restaurants lost customers as they disappeared from Deliveroo over time.
Experiencing issues with the Uber Eats app can nearly convince you to quit placing orders and start looking elsewhere.
What is the Most You Can Make on Uber Eats?
Depending on your degree of experience, you can make up to $77,707 in Uber Eat, which is around $31,796 for entry-level positions.
Your income may differ according to where you live. As many Uber drivers only make $8–12 per hour after expenses, you should also take that into account.
How Much Uber Eats Earns Per Hour?
An Uber Eats delivery driver's hourly wage ranges from $15.84 to $21 on average. There is, however, additional compensation in the form of bonuses, stock, commissions, profit-sharing, or tips.
The amount an Uber Eats delivery driver makes per hour ultimately depends entirely on the city; many Uber Eats drivers make a full-time living from deliveries in highly compensated areas like San Francisco, where they may make up to $21 per hour.
How Much is Uber Eats Company Worth?
An Uber Eats delivery driver's hourly wage ranges from $15.84 to $21 on average. There is, however, additional compensation in the form of bonuses, stock, commissions, profit-sharing, or tips.
The amount an Uber Eats delivery driver makes per hour ultimately depends entirely on the city; many Uber Eats drivers make a full-time living from deliveries in highly compensated areas like San Francisco, where they may make up to $21 per hour.
How Much Did Uber Eats Make?
Uber's profits increased because of the profit report from the food delivery service, which shows the company's fourth-quarter revenue was $5.8 billion and its adjusted profit was $25 million.
The company's shares increased by 6.8% after some hours, with its fourth-quarter revenue reaching  $5.8 billion above analysts' expectations of $5.36 billion. Uber Eats revenue increased from $1.90 billion in 2019 to $4.8 billion.
Uber Eats is the most popular food delivery service worldwide, with gross bookings exceeding $30.2 million in 2020. Uber Technologies Inc., the parent firm, is worth $120 billion, and Uber Eats is valued at $20 billion.
Bookings increased to nearly $3.1 billion in 2017, and by 100% in 2020. But, as the years went on, the gross booking amounts increased by approximately 100%, reaching a total of $7.9 billion.