Uber Eats Driver App: How Do I Install it for First Use? 
Uber Eats driver app: how do I Install it for first use? To use the Uber eat driver app for the first time you need to be familiar with the navigation tools and driver interface of the app, you equally need to know the delivery zones and as well indicate your availability status.
You may be an Uber Eats customer who wishes to supplement your income by becoming a food delivery driver on the Uber app to begin taking orders you need to first install the uber Eats app and follow delivery instructions.
Delivering with Uber Eats driver is great and simple to navigate you need to understand how to make use of the app through the simple guide, Check below for the procedures to get started.
How to Install UberEats Driver App (iOS) 
You can find the Uber Eats delivery driver app in Google Play Store and Apple Store. iPhone and other apple devices.
Download Uber Driver App for iPhone (iOS)
The application requires iOS 12.4 
Open the App Store
Check  for Uber Driver App
Tap the app
Click Get
Key in your Apple ID or use Touch/Face ID if prompted
Check the App
After launching, you will be asked to sign into the App.
Sign up with your Uber Eats driver account and start setting up your Uber Eats driver profile.
How to Install UberEats Driver App (Android) 
Open the Google Play Store
Check for Uber Driver App
Tap the app
Click to install Install
Tap Accept
Open the App
After launching, you will need to sign into the App.
Sign up with your Uber Eats driver account and start setting up your Uber Eats driver profile.
How to Use Uber Eats Driver App
Check below and follow the Uber Eat delivery phases 
Check Online
Accept a Request for Delivery
Check the Pickup Location
Verify, Pick up and Confirm your UberEATS
Drop Off the order to the Customer
The Delivery is Completed
Check Online: The first important bottom is the blue "GO" in the delivery app, For every delivery, you'll have to tap a series of buttons in the Uber for drivers app. 
Accept a Request for Delivery: The first step of delivery is to accept a request for delivery while using Uber Eats food delivery, customers can place food orders through the app. In every order placed, you will receive a delivery offer.
You can easily recognize orders and they come with a shop bag icon but you have approximately 15 seconds before the order disappears. To accept a delivery request, tap anywhere on the screen of your Uber Driver App.
Check the Pick-up Location:  using the Uber app for food delivery as a driver is pretty simple, Uber has in-app navigation that assists delivery people to make deliveries faster and more reliable.
While you are in active Eats delivery ensure to track your mileage. You can maximize your earnings through tax deductions.
Confirm your Uber Eats (Verify Pick up): This is known as the fourth step of the delivery. Upon your arrival at the restaurant, do well to tell the restaurant the order number you are collecting.
Confirm the order numbers and the number of items at the restaurant are correct. Tap the check mark inside the app to confirm that you picked up the order then tap "confirm order" for deliveries.
Drop off the Uber Eats order: If you wish to communicate with the customer you can simply make use of the phone icon on your Uber Eats driver app.
You can tap on the "Start Delivery" button and follow up the navigation system the directions to the customer. 
The Delivery is completed: Tap the 'Confirm delivery' button inside the Uber Eats driver app the moment you've completed the delivery. Remain online to receive other delivery requests.
Track Your Earnings: It is simple to track your earnings including customer tips by Opening the app menu on the top left corner of your map. You can as well cash out your earnings If you have a positive balance.
READ ALSO:
What App Do Uber Eats Drivers Use?
All you need to do is log in to your account and choose food delivery with Uber Eats. The option is visible under the apps Work Hub section.
However, create a separate account for it. Most drivers who work for both Uber and Uber Eats make more money this way.
The Uber Driver app is a way for drivers to see jobs. There is always an option to ignore or reject open requests. On the Uber Eats section, you will see what orders are available.
You can find the Uber Driver app by searching in online app stores. You need to Simply type in Uber Driver App and it will pop up. It's possible you'll also see a different Uber Eats app and Uber Eats Orders app.
Is Uber Eats Driver and Uber Driver the Same App?
The answer is both Yes and no. Uber Eats and Uber are two different apps. Uber is used to ordering rides, and Uber Eats is used to order food deliveries.
To avoid having to download two different apps, Uber has begun to integrate an Uber Eats version into the main Uber app. You can open the Uber app and select "Food" rather than "Ride" to access Uber Eats.
How Do I Install Uber Eats App?
Installing the Uber Eats App isn't difficult so let's get started on the process of installation. Follow these steps to install Uber Eats on your iPhone:
Open the App Store on Your iPhone
You can download and install new apps for your iPhone from the App Store. An "A" in the middle of a blue icon serves as its visual representation. To access the App Store, tap on the icon.
Enter Uber Eats in the Search Box
Tap the search icon in the bottom right corner of the screen after you've opened the App Store. When the search bar appears, type "Uber Eats" and hit the enter key.
The search results will show you the Uber Eats app as the top result. Tap on the Uber Eats app to open its page.
Tap on "Get" or "Download"
You'll see a blue button that says "Get" or "Download" on the Uber Eats app page. Tap this button to start downloading and installing the app on your iPhone.
Wait for the Installation to Complete
The installation process may take a few minutes depending on your internet connection speed. A progress bar will appear, indicating the installation's status.
The app will appear on your home screen once it has been fully installed.
Tap the app icon on your home screen to open Uber Eats. You will need to log in or create a new account the first time you open the app.
If you already have an Uber account, you can sign in with it, or you can create a new one with your email address or phone number.
Do Uber Eats Drivers Accept Cash?
If you're wondering whether or not Uber Eats accept cash, the answer depends on the country you're in.
Significantly, Uber Eats drivers accept cash as a method of payment in some parts of the world, but certainly not in the USA.
Customers in the US are not privileged to pay for their delivered food with cash, thus they explore other payment methods like using credit cards, debit cards, PayPal, Venmo, UberCash, etc.
Uber Eats drivers accept cash in countries like Brazil, Egypt, India, Indonesia, Malaysia, Peru, South Africa, etc.
READ ALSO:
What Makes More Money Uber or Uber Eats?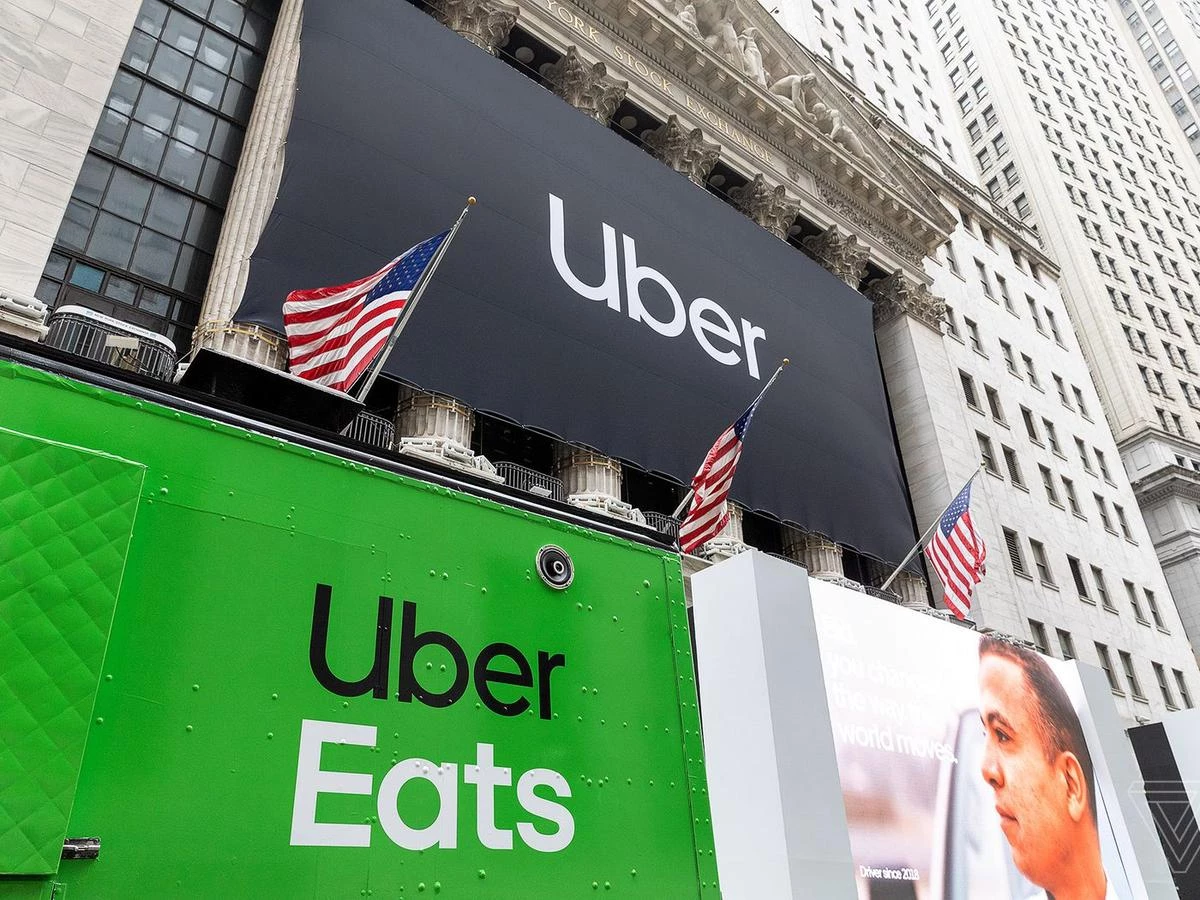 You must have been wondering What makes more money Uber or Uber Eats As a great driver, your expenses are always on gas or vehicle repairs.
You will need auto insurance while driving for both food delivery and Uber.
If you get to think about it, your auto insurance will not cover the damage you are likely to have to your vehicle while you go about delivering food.
However, to manage this, ensure that you focus more on this expense because it is very crucial. The average amount a Uber driver makes is about $11 a ride and he can earn $15-25 per hour. 
On the other hand, Uber Eats drivers can make up to $15-$20 per hour but this will depend on their city and where they live in. 
Ultimately, your earning as a Uber Eats driver will tell you the kind of tips you will receive, the time you complete your delivery as well as the distance you travel for your orders. 
How Long Does it Take to Get Approved for Uber Eats?
To start driving for Uber Eats, It would take up to ten business days, moreover, most new drivers indicate that they get approval in two to five days.
After the application submission, Uber Eats will review it and reach out to you to inform you that you've been given the approval to drive.
In some situations, approval takes a few days, It's equally possible that it may take up to a week for Uber Eats to review and approve your application. Below is the necessary eligibility requirement.
Name
Vehicle information
Driver's license information
Social Security number
Birthdate
Although Uber Eats provides a liability insurance policy for their drivers, you may need to add higher coverage limits or rideshare insurance to your insurance policy, it only costs a little cash a month on average.
The reason it takes some time to become an Uber Eats driver is the Verification Process of all drivers and which involves a background check. While making an application you will need to provide:
Check below to find out the application process
Visit ubereats.com and click 'Sign up to drive.'
Input your personal information, which includes your name, email address, and phone number.
Select if you'd like to receive text messages from Uber Eats concerning driving opportunities.
Read and agree to the Uber Eats Driver Terms and condition
Select how you'd like to receive your payments (direct deposit or instant pay).
Key in your bank account information.
Upload an image of your driver's license and insurance information.
Provide answers to a few questions about your vehicle, such as the make, model, and year.
The moment you are done completing all the required fields, tap 'Submit application.'
READ ALSO:
How Can I Switch from Uber Eats to Uber Driver?
Ensure you have your driver's license, auto insurance, and registration with you if you want to drive in the US.
Upload your driver's license first, one image or PDF at a time, and only original documents. Ensure that all necessary information is clearly visible.
In your Uber Driver app, navigate to the Help section and click the "Availability" button.
Choose the problem you need assistance with, tap Arrange an appointment, and then book a face-to-face appointment. Or make an appointment online by visiting the website.
To begin, click the three horizontal bars in the top left corner of your app.
Then click "Help" down at the bottom.
Finally, click "Call Support" on the Help tab at the very bottom of the page. Your phone's keypad will automatically display a support number.
It will be helpful to mention when you contact that you have been delivering for Uber Eats and would like to continue using the platform for both deliveries and passenger transportation in the future.
Using the Uber Driver app is another option for switching. Choose Account from the menu, followed by Work Hub. It will then populate with more ways for you to make money using Uber.
Which is Better Uber Driver or Uber Eats?
With Uber Eats, you can be assured that your order will be delivered to you without having to keep calling to remind anyone. 
Uber Drivers, on the other hand, offer you comfort. They make it possible to use their driving services and experience nothing less than comfort.
However, one is a little bit better than the other as a result of some factors that have been put in place. 
So, if you have considered working for Uber as a driver, or for Uber Eats, you should get an idea from this article as to which one to pick.