Uber Eat Customer Service: How Do I Speak to Someone?
Uber Eat Customer Service is an online communication channel that is provided by the platform for users who may have the need to make complaints, provide opinion, or make enquires.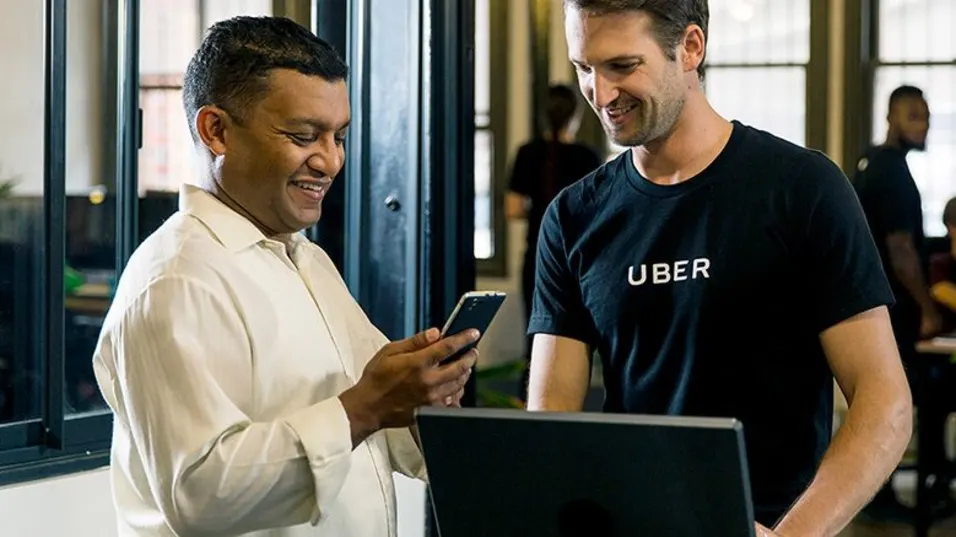 It is a communication channel set up or establish in order to help its intending customers have a smooth entry with the said company.
The company has succeeded in providing different mediums through which its customers can reach out to them easily without any challenges.
However, whenever you Uber's customer support, make sure to provide as many details as possible about your challenge or question.
The information that is required Include; trip information, your account details, and any relevant photos or screenshot.
Moreover, follow the easy steps below for Uber Eat customer support;
1. Click Help in the app menu
2. Search for the topic that matches your concern
3. Then, tender your issue and let them know how they can render help to you.
READ ALSO:
How Do You Contact Uber Eats Customer Service?
How do you contact Uber Eats customer service? To contact Uber Eats customer service, kindly make use of he in-app help feature. The easiest way is to use the in-app help feature.
To have access to this feature, kindly tap on your profile icon and select "Help." From there, you can choose from a list of common issues or search for a specific topic.
You can also contact customer service through the Uber Eats website or by calling their phone support line.
Additionally, Uber Eats has a Twitter support account (@Uber_Support) where you can send a direct message to their team for help.
Does Uber Eats Use Phone Number?
Does Uber Eats use phone number? Yes, Uber Eats may use your phone number to communicate with you about your orders or to verify your account.
You may receive text messages or phone calls from Uber Eats regarding your orders or account information.
However, your phone number is kept private and is not shared with restaurants or delivery partners.
 Why Doesn't Uber Have a Phone Number?
Do you think Uber doesn't have a phone number? Uber Eats have a phone number where customers can contact them with, but customers are encouraged to use their in-app support system or website for quicker and more efficient service.
This helps Uber manage a large volume of customer inquiries and also allows for a record of the communication for both the customer and Uber.
What to Do if I Didn't Get My Uber Eats Order?
If Uber Eats did not deliver your order to you, you are at liberty to contact their customer support team via the mobile app or website.
Go to your order history, select the order in question, and tap on "Help." You can then report the issue and request a refund or a new order to be delivered.
READ ALSO:
How Do I Chat with Uber Eats?
How do you chat with Uber Eats? You can chat with Uber Eats support through the app or website.
To achieve this, kindly go to the app or you visit the website and navigate to the "Help" section.
From there, select the order you need assistance with, and then choose the "Chat" option. Here there will be a connection between you and a support representative.
Does Uber Eats Refund for Wrong Order?
Does Uber Eats refund for wrong order? If a customer reports a missing item or incorrect order to Uber Eats support, Uber Eats will investigate.
If it meets specific criteria, the company will issue a refund.
the customer will then see an 'Order Error Adjustments' section in his or her Weekly Pay Statements and the Restaurant Manager.
What Happens if Nobody Picks Up My Uber Eats?
If nobody picks up your Uber Eats order, the app will notify you and suggest that you cancel the order.
You will not be charged for the order if it is canceled due to lack of driver availability.
If you decide to terminate the order, the company will refund the earlier charges incurred.
You can also contact Uber Eats support for further assistance if necessary.
How Do You Contact Uber Eats Customer Service on Phone?
In order to contact Uber Eats by phone, all you need to do to speak to someone is by calling the Uber Eats customer service line (800) 253- 9377.
This number above is meant for customers to call Uber Eats, In case they encounter any problem or if there is any need to make a change.
However, when you put a call through, make sure the details of your order are prepared already.
Uber Eats will then ask you to provide the order number, the date, the time, the amount, and the location as well as the confirmation you were sent.
Although, even with the available phone number, it still doesn't promise success with customer service.
Peradventure you didn't succeed with the Uber Eats phone number, you are allowed to contact the company through the service phone number at (800) 253-9377 or (913) 442-8075.
Moreover, Uber Eats customer service has added more ways of contacting the support team.
Also, with respect to their website, drivers can also contact customer service via the phone.
As a driver, you can use the steps below to speak with an Uber Eats customer service agent.
1. Unlock the Driver App.
2. Click the "Menu" icon.
3. Click the "Help" icon.
READ ALSO:
How Do I Contact Uber Directly?
Uber's customer service team is arranged in such a way that you won't have to wait for hours on the phone while listening to songs repeatedly.
However, assistance is gotten right from the app. To speak to an Uber agent, go to Help in the Driver app, and navigate to the problem you are encountering to see the support options obtainable.
One of the simple means to contact Uber is via the 'Help' section in your application, where information and answers on different rider-related topics are provided.
Furthermore, in case you need to tender an issue with your ride, confirm a payment hitch or change your payment options, the sorting out can be done there.
Uber's in-app 'Help' section also gives advice on different rider topics, it also informs you how to search for lost items.
Does Uber Have 24/7 Customer Service?
Yes, Uber operates 24/7 customer service via a variety of channels, which include live chat, phone, and, email. 
Although your location may determine the availability of customer support representatives, however, the company tends to make assistance available at all times.
In case, you have a pending issue or related question to your Uber services or account, then you can either use the website to gain access to customer support or the Uber app.
You are allowed to choose your challenge and select the ideal method of contact, which include chat support or phone.
How Do I Contact Uber on WhatsApp?
Uber as a company tends to provide maximum support to its customers through customer service. Therefore, a means was created via WhatsApp that its customers can use to contact them.
So, as a WhatsApp user, you can book an Uber ride using these three simple methods:
First, send 'Hi' on Whatsapp to +91 7292000002
Then, go to Whatsapp: (Mobile phone only)
Here, you will be asked to present pickup and drop-off location details. However, users will receive upfront charge details and the driver's projected time of coming.
Customers will be adequately enlightened about the name of the driver and the license plate of the driver on booking.
Make sure you track the location of the driver en route to the pickup point and be able to communicate with the driver secretly using a veiled number. 
If the customer chooses the "emergency" option during the trip, they will get an inbound call from Uber's customer service team. 
Also, Uber drivers will also have access to its protection line number to call, if required, until 30 mins after the trip stops.
Drivers on Uber's podium, however, will see no alter in their experience with rides booked through WhatsApp.
Does Uber Have Chat Support?
Yes, Uber does have a chat support system readily available to its customers. The chat support feature is accessible within the Uber app, and below are the steps you can use to access it:
1. First, click on the Uber app on your mobile device.
2. Click the "Account" stub at the base of the screen.
3. Then, click "Help."
4. Next, choose the issue you require help with.
5. Select the "Chat" alternative.
The instance you begin a chat, you will be linked with an Uber customer support representative who will help you with your question.
The chat support feature allows you to converse with a representative instantaneously, which can be principally helpful for resolving time-responsive issues or asking swift questions.
However, Uber usually strives to provide timely and proficient support via its variety of channels.
What is the Fastest Way to Contact Uber Eats Customer Service?
The fastest way to contact Uber Eats is via their live chat. Also, another speedy way is reaching out to customer service.
Furthermore, when making use of the app, live chat is quick, quick to respond, and efficient.
It is very clear that  Uber Eats puts a lot of importance on this customer support. Also, people seem to actually engage in live chat customer support.
Uber Eats is striving to be one of the major organizations to make this support their major system, and thus far, its purpose is been achieved. 
But, in case you choose to speak to a live agent, going through customer service is always a good option. You can contact them directly through their website or app, or by going to their Help Page.
However, this is the fastest and most suitable means to reach out to their customer service team, as they get in touch almost immediately. 
Therefore, this is a better option for a more severe challenge or for those who love to converse over the phone.
Where is Uber Eats Customer Service Available?
Uber Eats customer Service is said to be generally available worldwide. 
Therefore, in order to reach out to them, you can make use of the app, by calling their customer service number or emailing them directly. 
Moreover, you can similarly find the Uber Eats headquarters contact details on their website. 
In fact, Uber Eats is always pleased to assist with any inquiries you may have.
If you sent an inquiry to Uber eat, the support team will reach out to you within the period of 48 hours. 
You will receive a message on your phone from Uber, that is if you have notifications enabled on your phone, letting you know that you have received a reply.
How Can I Email Uber Eats?
Email is one of the means of communication channels that is been provided by Uber Eats for its engaging users.
Therefore, to email Uber, kindly follow the fast and simple procedures below:
To begin with, log on to the Uber website and choose the "Contact Us" option at the base of the page. 
The "Contact Us" page will make available numerous topics to select from, such as "Ride and Driver Support" or "Delivery and Eats Support".
Choose the significant topic for your inquiry, and then tap "See Options". 
While on the next page, choose "Email" as your chosen way of contact. 
Furthermore, you will then be asked to give some basic details, which include your name and email address.
Once you have entered all the required details, You can then proceed to input your message into the box provided.
Finally,  be sure to include any important documents or screenshots that may aid Uber's team to help you better. Once you are through, tap "Send" to finish the process.
How Do I Talk to a Live Person With Uber?
How you can talk to a live person with Uber? Uber has provided several ways to get in touch with customer support, that is if you desire to get in touch with a live person at Uber.
So, whenever you speak to a live customer support representative, make sure you plainly and evenly clarify your challenges or question in a brief manner. Follow the steps below;
1. Phone Support
You can reach out to Uber's customer support line at 1-800-593-7069. But, bear in mind that this option may take a longer time compared to other contact options.
2. In-App Support
Here, open the Uber app and log in to the "Help" section. Then, choose from a file of common issues, or type in your exact question or challenge.
However, If the computerized answer doesn't tackle your issue, then you will have to contact a live support representative.
3. Social Media
You can also allowed contact Uber's support team on social media platforms like Twitter or Facebook.
But, if the representative is not able to instantly resolve your issue, request a case number to help you follow up on the position of your request.
To converse with an agent, go to Help in the Driver app, then find the path to the issue you are facing to see the support options obtainable.
How Can I Complain to Uber Eats?
Uber's Customer Support team generally, attends to emails within 24 hours. But, if you need a quicker reply, you can contact Uber through social media, phone, or the Uber app. 
However, In case you want to make a complaint to Uber Eats, the foremost step to take is to reach out to their customer service team. 
Moreover, you can contact them either by phone, the app or by email. That is if you decide to email Uber Eats.
You will need to go to the Help Center and choose the "Contact Us" button.
Select the "Delivery and Eats Support" option and give some major details about yourself. And then, type your issue into the message box and tap "Send".
However, if you decide to call them, the Uber Eats customer service number is located at the base of the Help Center page.
While still on the call, make sure you have your order number ready so that you can more swiftly resolve your complaint. It will aid Uber Eats to resolve your issue within 24 hours.
But, if you need to soar your issue, you can however contact the Uber Eats Head Office. Which can be found on the Uber Eats website.
How Do I Chat with Uber Eats?
Uber Eats has made provisions for its customers who may wish to chat with a customer support representative.
However, you will be able to reach out to Uber Eats' customer service via their live chat function and put a call through.
But, if you are not able to open the app, you will have to use the website or Tweet customer support as an alternative.
So, in order to chat with Uber Eats, follow these simple steps below;
1. first, open the Uber Eats app on your mobile device.
2. Select the "Account" tab at the base of the screen.
3. Scroll down and choose "Help" from the menu.
4. Select the challenge you are having or the question you desire to ask from the options listed.
5. But, if you don't get what you are looking for, choose "Contact us" and select the way you prefer to contact Uber Eats. 
6. Finally, you can decide to chat with a representative, call or email them.
In conclusion, Uber Eats customers are allowed to make enquiries from the Uber eats representative or report any challenge they are facing with their orders through the various communication channels to get a solution.
This feedback can be analyzed to inform decisions around product development, user experience improvements, and customer support enhancements, leading to a more user-friendly and effective platform.