Uber Background Check: How Long Does it Take?
What do you consider to be an Uber background check and how long does it take? Does it have anything to do with a thorough inspection of Uber service as the name implies? Maybe yes, but kindly find out for yourself in this discourse.
Uber background check is an activity initiated to make sure that the safety and security of both riders and drivers are secured.
It involves identity verification, a motor vehicle record check, a criminal background check, and ongoing monitoring of drivers.
During the process, Uber checks the driver's name, date of birth, and Social Security number against public records verifies their driver's license and driving record and conducts criminal history checks.
The company also uses technology to monitor drivers' records continuously.
The exact details of the background check can vary, but the goal is to keep high safety standards for all Uber passengers.
READ ALSO:
How Long Does Uber Take to Do a Background Check?
How long does Uber take to do a background check in order to ensure the safety of both the drivers and passengers?
Background checks take up to 3 to 5 working days to complete, but they can take longer based on several factors such as access to records or local government procedures.
While uber examines the result of your background check, you might grab a copy of the finished report from Uber. Your background check status will be updated once you have been reviewed.
In some towns, there might be additional screening requirements beyond the normal background check report. These procedures might need more time to get completed.
The duration of time it takes Uber to complete a background check may vary depending on how complicated the applicant's background could be.
In some cases, Uber might be able to complete a background check in a short time, and can also take weeks.
Uber usually evaluates and establishes eligibility after a third-party vendor sends the results of your background check.
The background check procedure is essentially about confirming a person's driving record, criminal past, and other essential information.
Why Did Uber Reject My Background Check?
Why did Uber reject my background check after I had submitted all the required documents?
Uber rejects your background check if the results show any criminal records, traffic violations, or other safety.
Important information may be made known in the course of the background check, Uber can reject you for any problems found during your background check.
Other reasons that stir up rejection are records of arrests that resulted in convictions.
Another reason is when the vendor is having difficulty confirming the history of your driver's license, which is equally a major factor that could delay or get your background check rejected.
If you are at least 25 years old, your driver's license must be more than 1 year old, if you are younger, your license has to be 3 years old.
You have to understand that depending on the location. Uber may have different criteria for disqualifying a driver.
Ultimately, Uber considers the results of these checks seriously. As they prioritize the safety of drivers and passengers during their background check processes.
READ ALSO:
How Strict is Uber Background Check?
How strict is Uber background check in your city? Is it compromised, or has its standard been maintained?
You must successfully pass a background check to work for Uber. Each driver must provide their personal information, and a third-party organization will compile their driving history and criminal background information before reporting it back to Uber for review.
As you'll be working with the public and using the Uber name, you cannot drive for the company without first passing a background check.
A third-party business does background checks on Uber's personnel.
You will undergo a background investigation when you apply to work for Uber, which looks at your personal records stored in different local, state, and federal databases as well as court records.
This investigation shows concerns with your license, criminal cases that are on record, or even cases that are in court right now.
Basically, they're searching for anything that suggests you have a criminal record or driving concerns that would make you an unsafe Uber driver.
How Do You Put a Background Check on Uber?
How do you put a background check on Uber in your city as an intending Uber driver?
As a passenger, you cannot directly put a background check on Uber.
However, Uber conducts background checks on all of its drivers before giving them to the platform.
This means that every driver you are matched with has already undergone Uber's background check process.
The company takes all reports seriously and investigates any incidents that are reported. In addition, Uber allows passengers to rate drivers and give feedback after each ride.
Overall, while you cannot personally run a background check on an Uber driver, the company's stringent background check process and commitment to safety should provide peace of mind for passengers using the platform.
Why Uber is Taking so Long to Approve Background Check?
Why Uber is taking so long to approve background check after my submission had been made?
Delays may occur if a courthouse does not offer electronic court records or is experiencing problems because of COVID-19 limitations.
Also, it's crucial to keep an eye out for any emails that one of the vendors could have sent you. Checkr, HireRight, and Samba Safety are the third-party background check service providers used by Uber in the United States.
Because the vendor needs more information from you to finish your report, the background check may occasionally stall.
Does Uber Tell You if You Failed the Background Check?
Does Uber tell you if you failed the background check at the end of all the investigations?
Yes, if you fail Uber's background check, the company will inform you.
Uber is required by law to provide an adverse action notice that explains the reason for failing the background check.
The notice will typically include information about the specific criminal convictions or other issues that prevented you from passing the background check.
READ ALSO:
What Happens After Uber Background Check?
What happens after Uber background check is completed?
After the background checks, the platform will use some time to review the information gotten about their future driver.
If after their thorough investigation, it happens that the driver passes the test, he will be given access to use the platform and will be advised to maintain the company's safety standards.
If after the background check, it is found out that the driver has incriminating records, his check will be rejected without further ado.
How Fast is the Uber Hiring Process?
How Fast is the Uber Hiring Process after the background checks?
There might be slight changes in the Uber application and hiring process depending upon the position that you are applying for, but you have to be expecting a time duration of 2 to 8 weeks.
The Uber hiring process may equally differ in terms of duration based on factors like the position you are applying for, your location, and the market conditions of the current job.
Uber has simplified its hiring process to make it as quick and efficient as possible. The entire hiring process can take as little as a few weeks.
The process starts with an online application after which you undergo a video interview.
After the initial screening, you may be invited for an interview in a physical office where you will meet with a recruiter.
To speed up its hiring process Uber integrates technology for efficiency the company has applied an automated online assessment tool to help screen candidates more efficiently.
Do You Get Paid Daily with Uber?
Do you get paid daily with Uber as a driver? No, Uber does not pay its drivers daily. Uber drivers are paid every week, and the payment is deposited directly into their bank accounts.
But your daily earnings will be deposited automatically to your card daily if you want to cash out your available earnings.
Drivers can expect to receive payment on Thursday. However, there may be some delays in payment processing due to weekends or holidays. The payment model for Uber drivers runs from Monday to Sunday,
Uber drivers are given the option to receive instant payouts, which allows drivers to cash out their earnings up to five times per day but there are always additional fees.
Moreover, Uber drivers are considered independent contractors and are responsible for managing their finance and maintaining their vehicles.
READ ALSO:
Can I Reapply for Uber After Being Rejected?
Can I reapply for Uber after being rejected for the first time?
Yes, you will need to wait a certain period before you can reapply for Uber after you must have been rejected.
The duration of time you will have to wait before reapplying is based on the reason you got rejected and Uber's policy in your location.
If your rejection was because of a negative result, you may have to wait for a specific period before reapplying.
If for any other reason, you were rejected which could be failing to meet the company's selection criteria, you may be able to reapply immediately.
You equally need to understand that before reapplying, it's highly advisable to review the reason you were initially rejected and take any necessary action to avoid further rejections.
It is possible to reapply for Uber after being rejected, but it's important to understand the reasons for your rejection.
What to Do if Uber Background Check Won't Go Through?
What to do if Uber background check won't go through after a supposed hard attempt?
You will have to consider verifying if all the information presented during your application is correct.
Ensure to enter your name, social security number, and date of birth are all correct. If there are any errors contact Uber immediately for correction.
Sometimes Uber may require extra information or documents to complete your background check. If Uber requests additional information, ensure to provide it immediately to facilitate the process.
If you haven't heard back from Uber about your background check, it's important to check out regularly.
Do well to contact Uber's support team for checking the status of your application and find out if there are any added steps to follow.
If your background check for Uber does not go through, it's very important to make necessary adjustments to resolve the issue immediately.
Can You Have Two Uber Driver Accounts?
Can you have two Uber driver accounts for yourself without violating the company's policy on employment?
No, Uber warns against opening more than one account, and drivers from having multiple accounts.
If you are found to have more than one account. It leads to the deactivation of all of your accounts and you may be permanently from driving with Uber.
Drivers and delivery people can only have one account. Uber will help you access the account that you should use to continue signing up if you encounter any issues signing up for the second time will not resolve your issue and will further delay the process.
But if you have a good reason for requesting a second account like driving for different vehicle categories or in different cities.
It is possible to contact Uber's support team to get permission to create a new account.
However, you need to understand that permission is not guaranteed and Uber may require additional verification before granting permission for a second account.
You need to avoid creating two Uber driver account and contact Uber's support team if you have any questions about your account.
Can You Expedite Uber Background Check?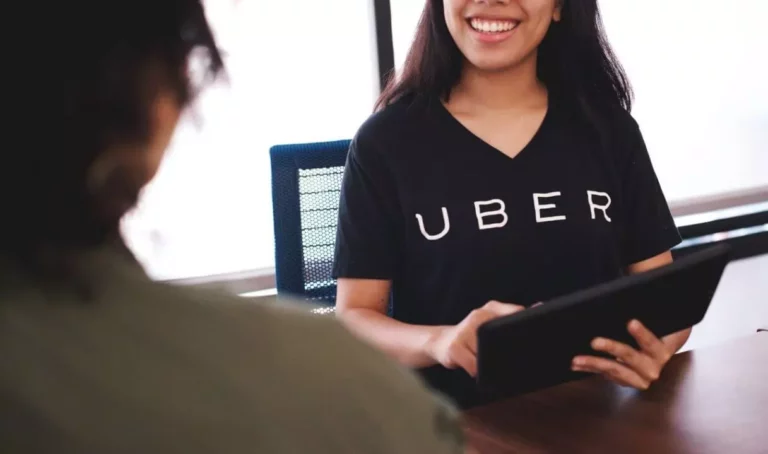 Can you expedite Uber background check as an intended driver who is desperate to work for the platform?
No, you can't expedite the Uber background check. When it has to do with its drivers, Uber as a brand checks the records of every driver, inch by inch.
They do this to fulfill all righteousness and a need-to-know base. You don't want to have criminal work for you and destroy your name when they harm your customers.
That is a lawsuit right there and Uber is not in for that. Moreso, the comfort and satisfaction of the customer is her priority.
For this reason, they wouldn't want to put an innocent customer, with a serial killer, a kidnapper, or a psychopath and the list is endless.
The background check is necessary and it takes time. Even if it takes more time than required, it is worth it.