How to Use Uber Apps for the First Time
Uber is now a household name. It is impossible to move around the city without using an Uber. Their distinctive stickers and signs make it easier for them to be spotted. Despite its popularity, you may not have used it for yourself. Keep reading as we will show you how to use Uber Apps for the first time.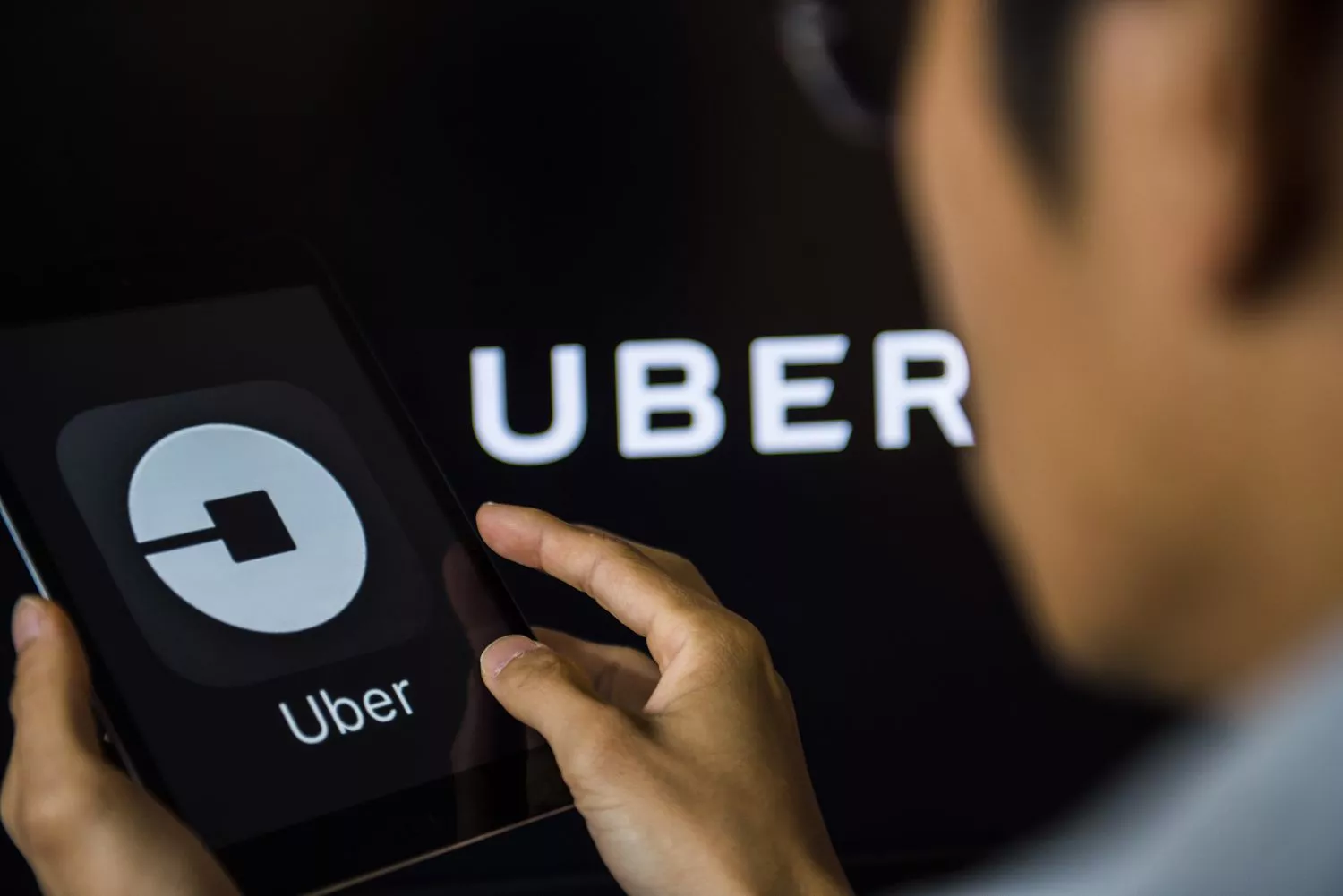 Uber's platform connects a network of different independent contractor drivers and passengers too in need of a ride.
For every ride you take, they will charge you a fluctuating rider fare, so how do you use Uber? You can follow these steps guaranteed to ensure a smooth and convenient first ride.
1. Download the Uber App and Create an Account
2. Enter Your Destination
3. Wait for the Driver to Pick You Up
4. Get Picked Up
5. Ensure You Get in the Correct Vehicle
6. Enjoy Your Ride
7. Get Dropped Off
8. Leave Your Driver a Rating
9. Leave a Tip (Optional)
How Do I Use Uber for the First Time?
The first time you use Uber, you must download the app and register an account. Another action you can take is to include a payment method in your account.
Enter your pickup location next, choose your trip from the offered alternatives, confirm the fare, and then wait for your driver to show up. Once your ride is over, they will automatically debit the fare to the payment method you chose.
How Do You Pay With Uber Ride?
You can pay with Uber ride using my credit or debit card, Google Pay, Apple Pay, PayPal, Venmo, vouchers, Uber Gift Cards, and even cash.
Before booking a ride, I ensure that the correct payment method is selected already. Uber is created to be a cashless experience, thus payment is usually accepted through the app. Notably, those living outside the US can pay for Uber rides in cash.
Do You Tip Uber Drivers?
Tipping an Uber driver is a gesture of thanks made of pure joy and happiness. Also, it is given to inspire greater dedication by the drivers in carrying out their responsibilities.
In response to the query: Do you provide tips to Uber drivers? Indeed, I do. I often leave generous tips for Uber drivers and give them a 5-star rating after every journey since I have the disposition to support kind gestures.
How Much Do You Tip Uber Drivers?
There is no set amount one would tip an Uber driver because they do not include it in the price. In the US, the standard gratuity for Uber drivers is $4–$6 for each drive.
Some passengers wouldn't mind tipping the driver $15 when he needs to take a different route to make a trip safer and possibly shorter.
Do You Sit Front or Back Uber Alone?
Alex Figueroa, a Lyft driver in Miami, said that "some passengers don't give you enough time to open the door." If drivers have some spare time, we always suggest they open the door. The visitor will get a friendly greeting.
Most of the passengers board the vehicle from the back and frequently take seats in front of the driver. But, if sitting in the front seat is your inclination, be sure your driver is comfortable with it.
How Far in Advance Should You Call an Uber?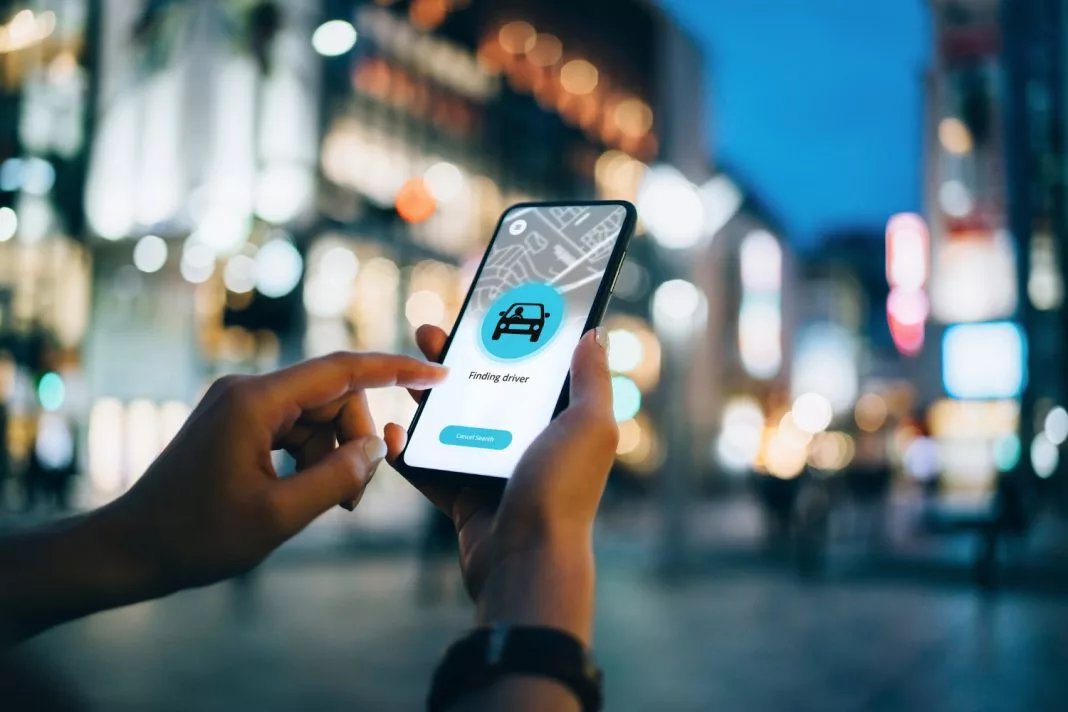 You'll get push notifications, just like with prior rides, when you're connected with a driver and when they're nearby.
Remember:
Even if you book a ride in advance, there is no guarantee that they will match you with a driver.
We will notify you in the odd case that they do not match you with a driver.
When you take a ride, dynamic pricing may be in effect. We'll let you know if your price changes and how much it will be.
How Do I See Uber Drivers Before a Ride?
They include deciding where you will be picked up and retrieving any phones you may have left in the vehicle.
Fortunately, there are several connection options available in the Uber app before and after your ride, and the process is the same on both the iPhone and Android apps.
Once you've established a connection with a driver, you can call them or use the app's messaging function to leave them a message.
READ ALSO!!!
What is the Best Way to Do Uber?
We've looked at how the top Uber drivers got there so you can learn how to do it too. The greatest ways to use Uber to make extra money are provided in the following tips.
1. Taking care of a fantastic automobile
2. Get a phone mount and a charger.
3. Invest in a dashcam.
4. Find out about ridesharing insurance
5. Monitor your money.
Do You Pay an Uber With Cash?
They record the route and ticket details in your account's travel history, and you receive a receipt through email. Tips are not expected for Uber rides. You're welcome to give the driver a cash gratuity.
The option for cash payments can be added quickly and easily. In the "Wallet" section of the Uber app, look for the "Cash" sign.
What is the Safest Way to Pay Uber?
Uber is intended to be a completely cashless service. Only the app will accept payments. A driver should never ask for cash or another kind of payment you, so at the end of the trip, you can just exit the vehicle.
How Do You Pay With Uber?
Because they designed Uber to be a cashless experience, it is straightforward. The payment mechanism for the ride is started once the ride is finished. Also, you'll be asked to add a tip to the ride.
Install the Uber app. Enter your login details if you aren't fully signed in. If you're on a computer, log in to your account on the official website.
What to Do Before Entering an Uber?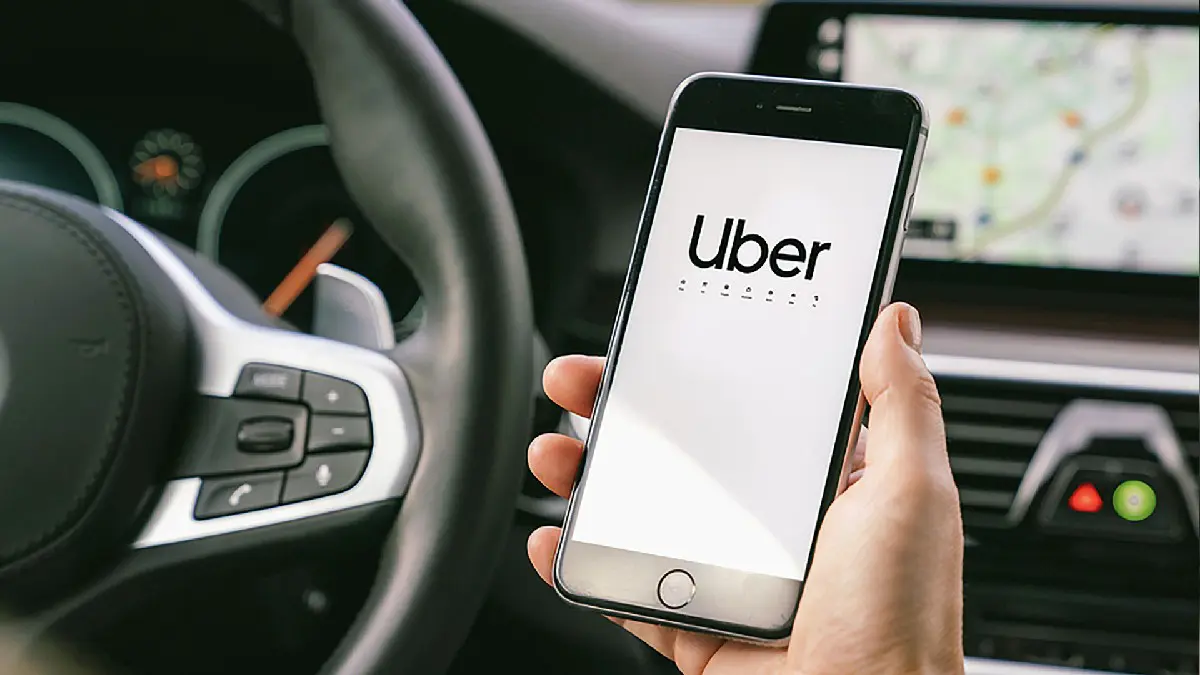 These are some guidelines to remember before getting into an Uber.
1. Verify the Driver and Vehicle Information
2. Examine the vehicle's condition
3. Identify the Driver by Verification
4. Verify Your Location
5. Fasten your seatbelt
6. Take a Seat in the Back
7. Follow Your Gut Feelings
Additional steps are optional but equally crucial because they finish the prerequisites before using Uber.
How Do You Pay When You Use an Uber?
It's easy to pay for Uber when you use it for a trip or journey. There are several ways to pay for Uber rides, with the exception of cash for users in the US.
Naturally, you may pay for Uber either through the app that is downloaded to your smartphone or through the company's official website at Uber Website.
How Do I Use Uber for the First Time?
The first time you use Uber, you must download the app and register an account. Another action you can take is to include a payment method in your account.
Enter your pickup location next, choose your trip from the offered alternatives, confirm the fare, and then wait for your driver to show up.
READ ALSO!!!
How Much Do You Tip a Uber Driver?
There is no set amount I would tip an Uber driver because they do not include it in the price mapping for the service. Also, I give an Uber driver a gratuity based on the caliber of the work he did as well as the inconveniences he encountered during the trip.
I give Uber drivers a gratuity of $4 to $6 for each drive. I wouldn't mind giving the driver a 15-dollar tip when he has to take a detour to make my trip safer and possibly shorter.
Is it Bad if I Don't Tip My Uber Driver?
Although I can't say it is negative, I wouldn't recommend not tipping your Uber driver because they are just as necessary as your housekeeper.
You should be grateful for the personal care your Uber driver provides by making sure you are secure and comfortable while traveling.
Are You Supposed to Tip Uber Driver?
Yes, it is generally expected that you tip your Uber driver. While tipping is not required, they considered it a polite gesture to show appreciation for the driver's service.
When you rate your driver after the trip, you will have the option to leave a tip. You can also add a tip later through the Uber app.
Do Uber Drivers Know if You Tip Well?
When a customer tips an Uber driver, they are informed, but it does not give them the exact amount. When the passenger has left, they will communicate a tip to the driver. Also, he will view the complete fare, including the tip.
Tipping fosters a positive relationship between the passenger and the driver besides demonstrating the passenger's appreciation for the driver.
Is Uber Safe for a Woman Alone?
Even when safety precautions are taken, women using Uber alone may still be in danger. In Seattle in 2021, an Uber driver sexually molested a 13-year-old female passenger.
To get the girl to her mother's house, the boy called an Uber. The father sent the mother photos of the Uber driver and details about the vehicle and journey.
How Does Uber Work With 2 Passengers?
Uber can accommodate many people at once, without a doubt. You'll soon learn all about the UberPool, which even enables two people to share a trip if they're headed in the same direction.
An Uber ride must be ordered through the Uber app, unlike the traditional system, in which a cab can only transport passengers.
Is it Better to Schedule an Uber in Advance?
Because of this, Uber expects a higher volume within the time frame you selected. The upfront price also includes a "reservation tax," a variable amount travelers pay to offset the greater wait periods linked to bookings.
Because of the reservation fee and other modifications to the upfront price structure, a prepaid ride may be more expensive than an Uber journey that is requested on demand.
READ ALSO!!!
Does Scheduling an Uber Guarantee a Ride?
They only verified once your trip request you have your travel details. But, your driver is still free to refuse your request for a journey.
Here, the trip request will be delivered to a different nearby driver. Please be aware that Uber cannot guarantee that a driver will accept your travel request.
How Do I Contact My Uber Driver Before a Ride?
Here is how you can contact your Uber driver before your ride.
1. Start the Uber application.
2. Show where you're going.
3. After choosing the car type, hit Confirm.
4. Verify where you will be picked up.
5. Tap the bottom menu to access your journey menu.
To quickly text your driver, tap the "Any pickup notes?" bar.
7. You can input your own message or select one of the pre-written responses provided by the Uber app.
8. If you'd like to call your driver, you can do so by selecting the phone symbol.
9. By doing so, the app number that was generated for your driver automatically will be visible. Choose "Free Call" to call them, and then confirm the call.
What Do Uber Drivers See Before they Accept a Ride?
Drivers across the nation will know precisely how much they'll make and where they're going before taking a job.
Meanwhile, the company announced the Uber Pro debit card and checking account, both of which provide drivers with up to 7% cash back on gasoline purchases at particular gas stations.
The drivers' profits will be immediately deposited into their accounts.
How Do You Make the Most Money on Uber?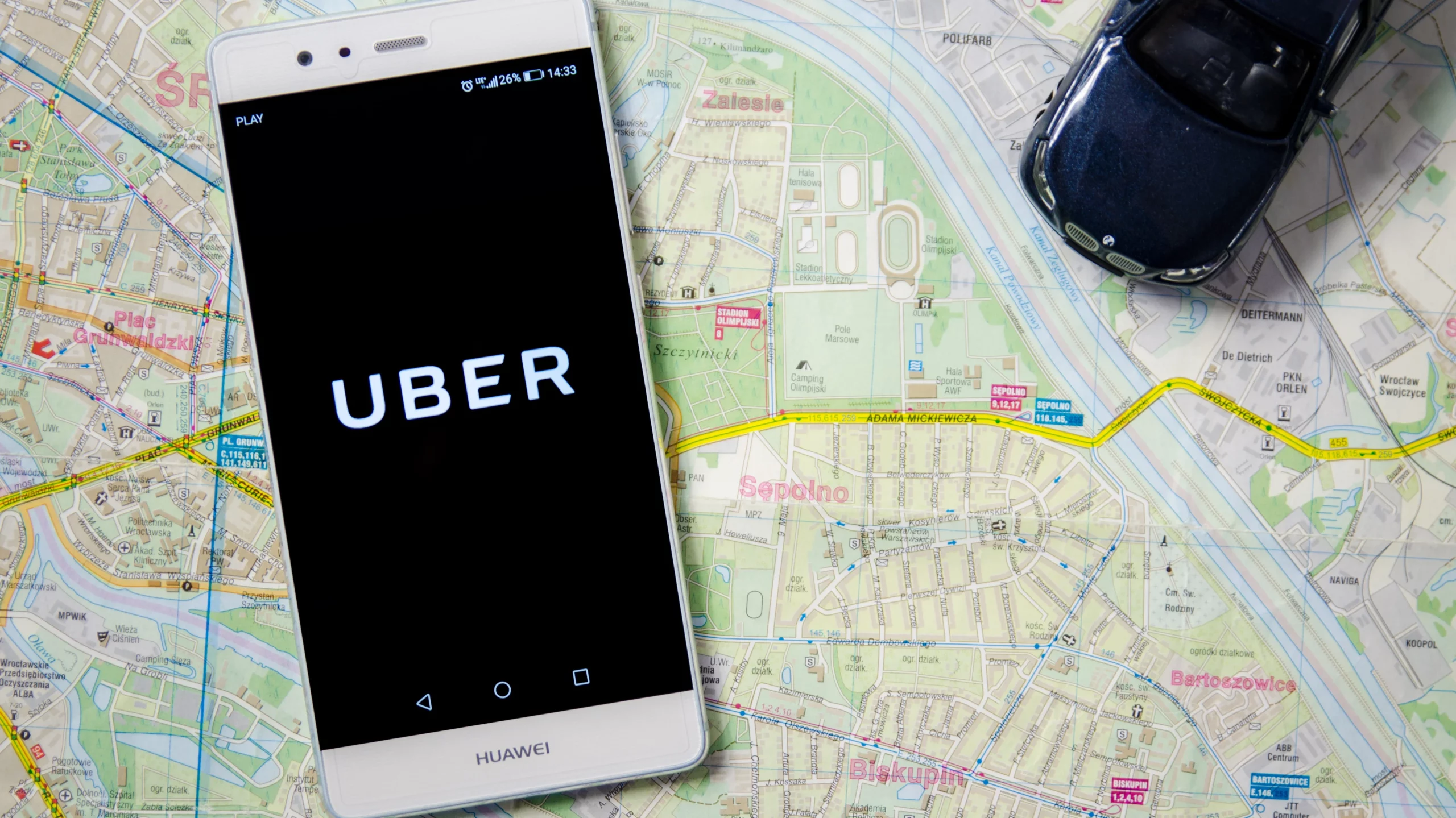 1. Plan your driving times to avoid price increases
2. Suggest Others
3. Monitor and Cut Down on Costs
4. Concurrently Drive for Lyft
5. Strive for excellence
How Can I Make $300 a Day With Uber?
While it can be difficult, earning $300 per day can also be straightforward. If you can work 10 hours a day, you can easily make up to $30 x 10 hours, or $300 each day.
Driving at odd hours and during sales is beneficial. The most important thing is to keep your account signed in without logging in. If you remain connected for a longer amount of time, your chances of getting a more expensive ride increase.
How Do You Pay on Uber?
The good news is Uber accepts that cash for ride payments. Simply keep in mind to select that option when you pre-book your ride.
Choose the icon that looks like cash in the "Wallet" section of the Uber app. You can tap on this icon to select it only for the subsequent trip or to make it your default payment method.
What Payment Methods Does Uber Accept?
The Uber app accepts a variety of payment methods, and it's incredibly simple to add each one.
Available Uber payment methods
Credit and debit cards
Venmo
Apple Pay
Google Pay
Gift card
Uber Cash
Commuter Benefit–A benefit that covers group transportation for employees
There are two ways to add a payment method to your Uber account. Either when you request a ride or from the main app menu.
What is the Safest Payment Method for Uber?
Using the Uber Cash payment option is the safest way to make a payment. The best and safest payment method is Uber Cash.
Uber is a company that has tried to operate a cashless system.
This is because of the near impossibility of tracking currency. Uber might not track and fix problems with money if consumers have them.
What is the Best Way to Pay for Uber?
Uber accepts payments in a variety of ways. An understanding of the various payment methods is;
Credit card usage
Using a debit card
Using online payment methods including Apple pay, PayPal, Google Pay, and Venmo
Using the built-in e-wallet Uber Cash
Using a gift card for Uber
Making use of a commuter benefit card
Using coupons and other promos
Uber Cash is the greatest of the listed payment options that you can use to pay for Uber. This is because it is a payment option that is already included in the Uber app and might not pose any problems at all.