How to Send Uber Referral Code to New Users
How to send Uber referral code to new users: Your total number of recommendations that were successful is not recorded in your driver account. There is no way to personalize personal invite codes. But you can send Uber Referral code to new users.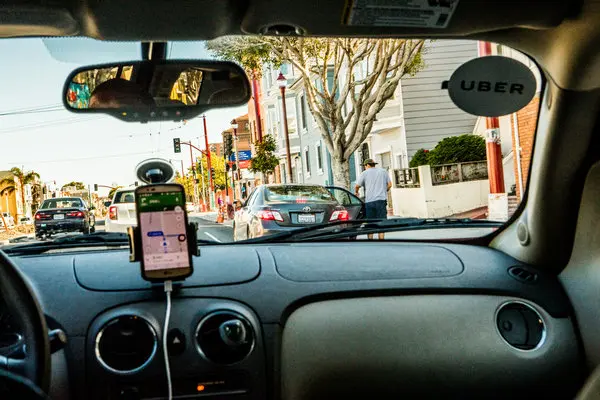 Even if some of your invitees might get something for signing up using your invite code, they won't be able to see how much it might be.
Click "Invite Friends Now" on your app's "Earnings" menu. Your invitation code will be shown at the bottom of the screen. A list of the people you've recommended, their invite status, and the incentive you'll get when they take their first ride or reach the required number of trips are also available.
On partners.uber.com, select "Invites" from the main menu. The same information that is available in the Driver app is also available here.
If you're using the rider app, go to the app menu and choose Free Rides to check your invitation code and invite friends.
You'll receive an email or in-app notification when a referral is accepted. Within one to two weeks, the award will appear in the "Miscellaneous or Other Payments" section of your payment statement.
If you haven't received payment for referring a rider, it's possible that the rider didn't enter your code during signup or hasn't yet taken a ride. You're invited to nudge them and cheer them on!
How Do I Share My Uber Referral?
Tap "Invite Others" and choose one of the available methods, such as texting, emailing, or posting on social media, to share your code.
Moreover, you can edit your invite code in the "profile" section of riders.uber.com.
Giving away free rides and introducing people to the ease of Uber is simple and quick when you share your referral code.
Where is My Referral Code on Uber?
Moreover, follow the straightforward instructions below to locate your Uber referral code:
Look through the Uber app on your smartphone.
You may access the menu by clicking the menu symbol in the top left corner of the screen.
Choose "free rides" from the drop-down option.
Once there, your referral code will be visible at the bottom of the website where it says "free rides".
You can provide your referral code to friends and family members; as soon as they sign up using it, they'll get a deal on their first ride.
Does Uber Still Give Promotions?
This new driver bonus, which is quite easy to get if you want to drive for Uber, is by far the most profitable Uber offer to date.
To be qualified to earn your cash bonus, you must meet the requirements listed below:
The majority is 21 years old.
receive a clear background check
Meet the Uber insurance program.
Have a perfect driving history
posses a four-door car in good condition that was made after 2005.
You are an iPhone owner.
Travel at least 25 times in the first 30 days.
How Do I Send a Referral Code to Uber Eats?
Open the Uber Eats app and tap on the profile icon to send an Uber Eats referral code. After doing so, choose "Free Food," and your referral code ought to appear on the screen.
By selecting "Share Code," you can share the code with your loved ones via a variety of messaging services.
Remember that referral vouchers are only good for new Uber Eats users who have not yet placed an order.
Your friend won't be able to use your referral code if they have already registered for an Uber Eats account.
How Does Uber Referral Work?
Choose Select from contacts, pick a contact, and tap send Invitations to see how Uber works.
Share your invite code with individuals you know to encourage them to download the Uber app. The Uber app has your invite code.
Use your app to keep tabs on your friends' advancement. Uber will also update you through email on the whereabouts of your acquaintance.
If your friend has made the required number of journeys and meets all other requirements, you can receive a prize. Each city has a different minimum required number of trips and referral bonus amount.
As soon as your friend signs up, you may view information about potential prizes for each invitee in your Driver app.
How Much Do You Get for Uber Referral Bonus?
Your friends can earn miles toward free rides by using your referral code. Depending on the city, they may be entitled for a different sum.
Your friend may be qualified for $10 to $20 off your next vacation, depending on where they reside.
Typically, your friend can spend their credit on the following rides that they reserve.
Customers can take $2 off each of the first five rides they book using the Uber app instead of a single free ride, for instance, if they have $10 in credit.
If your friend uses your invite code and uses the app to book a certain amount of rides, you will be given a comparable promotion.
Is 1 Month Free With Uber?
Uber no longer offers a free month of service; in fact, they have discontinued its loyalty reward schemes.
We even think they may be harming themselves more by eliminating these reward schemes, but Uber is a business, and their goal is to maximize money, not punish customers.
Uber has created new programs to replace the free and loyalty ones, which we believe are even better.
When Can I Use Uber Cash?
You can add money using practically any payment option, including PayPal, Venmo, credit and debit cards, and Venmo. This is a straightforward approach to utilizing Uber cash, though.
In order to begin, you must first create an order in the Uber Eats app.
Go with "View cart" or "Checkout".
On the "Place Order" button, tap your existing payment method.
Choose "Uber Cash" from the list of payment options.
Go back to the order screen and confirm that the payment option is Uber Cash. Click "Place Order" after reviewing your order.
It's crucial to realize that orders paid for with Uber Cash are always the same price as those paid for with any other payment option.
READ ALSO!!!
How Do I Get Unlimited Uber Rides?
The Uber Pass is made available in a huge number of US cities. You'll notice Uber Pass in the menu of your Uber app if you happen to reside in a city where it is available.
Pass automatically renews each month, but you can revoke it at any time. You can take advantage of some of the frequent Uber discounts, promotions, and referral programs.
If you have an Uber Pass, you can save money on regular, pleasant rides between your cities and from your favorite locations.
How Do I Share My Uber Referral Link?
Open the Uber app and navigate to the "Free Rides" area to share your Uber referral link.
Select how you wish to distribute your referral link by tapping "Invite Friends" on the menu that appears.
You can automatically add the URL in any message or post you write. Also, you can copy the referral link and distribute it to your friends.
To ensure that you both receive the referral bonus, make sure they sign up for Uber using your link.
Where is My Referral Code on Uber?
To invite friends, click "Invite Friends Now" on the app's "Earnings" page. Your invitation code will be shown at the bottom of your screen.
A list of the people you've recommended, their invite status, and the incentive you'll get when they take their first ride or reach the required number of trips are also available.
You can also check your Uber email or text messages if you can't find your referral code there.
Where Do I Find My Uber Referral Code?
You can see your referral code on your driver dashboard or in the driver app.
Before using the invite code to recommend more friends, you must first join up for Uber. You can find your invite code in the Uber app.
You may follow the progress of your buddies via the driving app. You will also receive a follow-up email to let you know how your friend is doing.
If your friend successfully completes a predetermined number of trips and meets all other requirements, you can receive a reward.
How Do I Use My Uber Referral Code After Signing Up?
Tap the menu icon in the Uber app after launching it on your smartphone.
Next click "Free Rides": Choose "Free Rides" from the menu to view your referral code.
To earn free rides or ride credits, share your referral code with your relatives and friends. You may also post it on social media.
If somebody shares their referral code with you, you can redeem all you need to do is to open the Uber app, touch on the menu icon"Payment", and tap the "Add Promo Code". Enter the referral code, choose "Apply," and the credit will be added to your account.
Open the Uber app, press the menu button, then choose "Payment" to view your available ride credits. Your ride credits will be listed under "Promotions" at the top of the screen.
Typically, referral codes are only good for brand-new Uber customers who register using the code.
Also, certain referral codes could give both the new user and the person who made the recommendation ride credits or discounts.
Although the majority of the time, Uber referral codes are utilized during the sign-up process, you can still use them after registering to get free trips.
Why I am Not Getting Promotion in Uber?
They made advertisements available and designated areas where we anticipate an increase in rider trip requests.
Because rider behavior varies during the day, the month, and the year, promotional offers also change often.
Come back later because they update offers every week if there aren't any listed now.
If you used to receive text messages or emails about weekly specials but no longer do, you may have unsubscribed from Uber communications.
You can still check the app to view your weekly bargains after unsubscribing. If you registered to drive in a different city than the one you currently reside in, you might not be receiving promotions for that location.
How Do I Get Uber Promos?
To apply the discount on the fare, use the special code at any time before or while you are traveling. Here is how to use the Uber application on an Android or iPhone.
1. Choose "Payment" from the app's menu.
2. Choose the Promotions category.
3. Choose Add Gift Code or Coupon.
4. Press ADD after entering the code.
You can visit the Uber help page for further details.
How Do I Share My Uber Referral?
It's really simple to share your Uber recommendation. To post your referral signup link on social media or to send invitations to any email or mobile number, all you have to do is visit your driver dashboard.
Make sure you first get your friend's permission. How can I tell if my friend has received the invitation? By keeping tabs on your friends' registration progress.
From the "Free Rides" or "Free Meals" part of the menu, you may keep tabs on the progress of your recommendations and prizes.
READ ALSO!!!
How Much Do You Get for Referring Someone to Uber Eats Driver?
Depending on the city and any current promotional offers, the referral bonus amount for introducing someone to become an Uber Eats driver may change.
If the new driver completes a specific number of deliveries within a certain amount of time, you could in some cities get a cash bonus.
You can check the "Earnings" page in the Uber Eats driver app to see the current referral bonus amount for your city. From there, choose "Invites" to see the qualifications and present referral incentive offers.
How Much Uber Pay for Referral?
You should be aware that the referral benefit varies by location with the Uber referral program, but some bonuses are always available.
When you suggest a friend and they sign up using your invite code or referral code, you will be paid $20 once they have satisfied all the requirements.
There are other incentives as well, such as the one offered by an Uber driver who might promise you between $100 and $1000.
Do You Get a Free Ride if You Refer a Friend on Uber?
Absolutely, if you recommend a friend to Uber, you will receive credit toward free rides. By encouraging others to join Uber and ride, you can receive free rides.
Tap free rides in the app's menu to view your invite code.
Your friends will receive a free first ride as soon as they register for your invite code. when the ride is finished.
This applies to the first three rides taken by both you and the person you recommended. Referral promotion codes are only valid for the first ride of an invited user; they do not apply to returning passengers.
How Much Does Uber Pay for Referrals?
The driver who recommended someone by providing their special code gets an additional incentive when that individual registers as a new driver.
Similar to the passenger referral program, the Uber driver referral program offers new drivers a "starting bonus" after they start driving for Uber, serving as a dual incentive.
There have already been improvements made to the driver referral bonus (likely relative to how in-demand drivers are). Each referral often cost between $200 and $500.
Do You Get a Free Ride if You Refer a Friend on Uber?
You can be entitled to free rides if you refer a friend to Uber. You will be informed more specifically about the credit you are entitled to through email and an Uber app notification if your friend uses your invite code.
Uber has stopped using the phrase "Refer a Friend" to describe its referral program. This effort was momentarily put on hold even in 2020.
But, Uber now has a referral program in place that rewards you with privileges in exchange for referring friends who subsequently meet a few city-specific standards.
Is Uber a Monthly Fee?
The recently launched Uber monthly Uber pass is now available. It enables you to sign up for a month of service with Uber. With the exception of California, it works everywhere.
Amazon Prime is the closest alternative to the Uber monthly pass because it frequently functions similarly or similarly.
Uber Green, Uber X VIP, UberX, and Uber Access rides are 10% cheaper. 15% off Uber Comfort, Sedan, and Uber Van are also available. While utilizing the Uber Monthly pass, shipping on food orders over $15 is free.
Why is Uber Charging Me $9.99 a Month?
Uber's Uber One services cost $9.99, so it's likely that you are a subscriber to the program and are being charged.
The following are the different ways you can cancel if you don't like it:
1. Activate the Uber app.
2. Click the profile icon in step two.
3. As you can see on the app, select "Uber Pass".
4. When you see "Manage Membership," scroll down and click on it.
5. To cancel your membership, locate "End Membership," click on it, and then select "Leave Uber Pass".
Be aware that you will only be able to use some Uber services if you terminate your subscription.
How Do I Convert Uber Cash to Cash?
Find out the straightforward procedures you may take in the Driver app or online to cash out your profits.
Launch the primary menu.
Tap "Cash out" after selecting "Wallet" or "Earnings".
Choose the account into which you wish the balance deposited.
Afterwards, if you want to cash out your earnings, select "Confirm".
READ ALSO!!!
Can Uber Cash Be Withdrawn?
You can take these steps to learn about the straightforward instructions for getting Uber money:
Verify the Uber app on your mobile device.
To enter the menu, click on the three horizontal lines in the upper left corner of the screen.
Choose "Wallet" from the list of choices.
Choose "Withdraw" by tapping it.
Choose the mode of payment you want to use for your withdrawal.
Enter how much Uber money you wish to take out.
Click "Withdraw" to finish the transaction.
There might be withdrawal costs, and depending on where you are, other withdrawal alternatives might be available.
Is there a Way to Get Unlimited Uber Rides?
Check out the information below to learn how to access limitless rides:
Tap the three bars in the upper left corner of the Uber app's home screen.
Only if the Uber Pass program is available in your city of residence will the "Ride Pass" option appear in the menu area.
You must be using the most recent Uber app version in order to register.
"Get a Pass" is the option that you should select.
To confirm your subscription, click "Purchase".
Be aware that the credit card you select will be charged $24.99 per month from the day you subscribe until the day you unsubscribe.
How Do I Get a Free Uber Ride Hack?
The Uber Pass requires a monthly subscription fee in exchange for limitless discounts in some cities.
Discounts on scooter and bike rentals were previously provided by the company, but these are no longer accessible.
If you use Uber frequently, sign up for one of the company's monthly or yearly subscription plans, which are available in various areas.
Before enrolling in any subscription plan or service, it is also crucial to take into account your individual transportation requirements and spending limit.