How Much Do Most Uber Eats Drivers Make?
Literally, one may not be able to account for how much most Uber Eats drivers make whether hourly, daily, or weekly.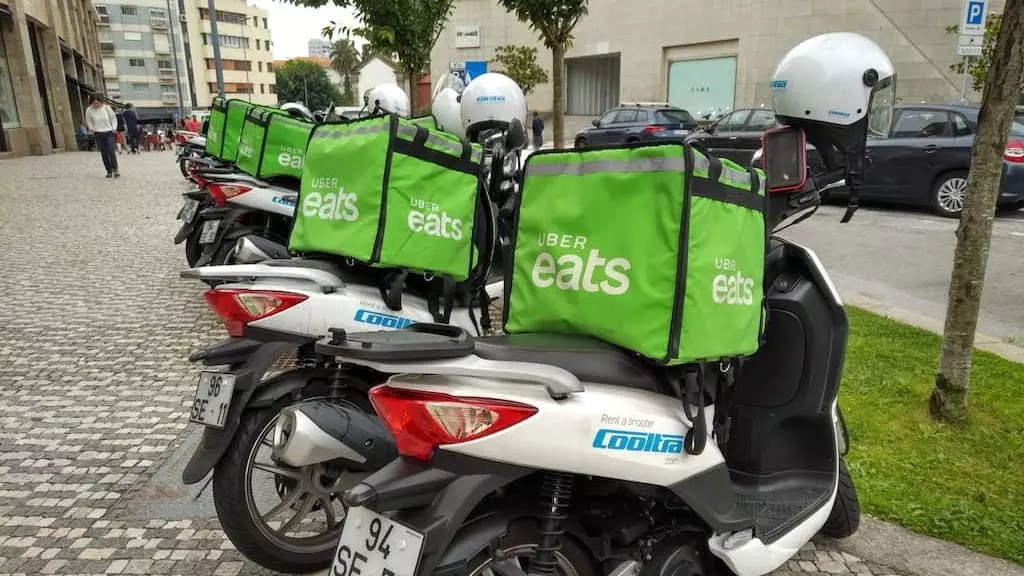 However, with a little but careful calculation, one can provide an estimated amount, if not the exact amount of money most Uber Eats drivers make through delivery.
The data provided by Uber prove that most Uber Eats drivers make up to $10-$15 in an hour of delivery.
How Much Do Most Uber Eats Drivers Make?
As reported by Indeed, the average hourly earnings of an Uber Eats driver is $17.64/hour.
The sample size from which the number was taken is small, and earnings can vary based on location, demand, driver's vehicle condition, etc.
It would be best if you also considered expenses—after expenses, many Uber drivers only earn $8-12/hour.
Note, Uber Eats drivers' earnings are calculated per delivery, not per hour, thus if a driver spends only an hour on delivery, and is able to accomplish a total number of 10 delivery in a day, his average earnings for that day will approximately be $17.64 multiply by 10, excluding bonuses.
Using this, we can now proffer near exact earnings of most Uber Eats drivers in a week.
How Much Do You Realistically Make With Uber Eats?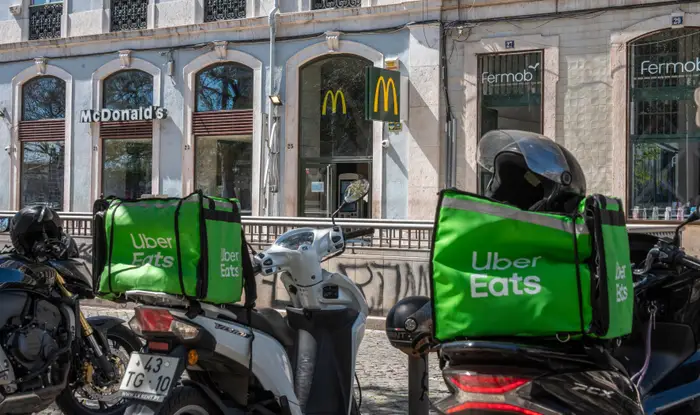 As a driver, I can't boldly state how much I realistically make with Uber Eats because my earnings are heavily influenced by avalanches of factors, causing fluctuation in my income.
Basically, the amount of money I make is determined by my location, the demand for food delivery services, the time of the day, the nature of my vehicle, and finally, the number of hours I work in a day.
In a nutshell, after deducting common expenses like vehicle maintenance, gas, taxes, etc, I often make between $10-$15 for every delivery.
Note, some drivers make more than I do, while some make less considering the obvious factors influencing our earnings as private contractors.
How Much Can an Uber Eats Driver Make a Day?
Find out how much an Uber Eats driver can make a day out using the income breakdown approach below.
Mathematically, if an average Uber Eats driver makes a total of $15.84 per hour, it is assumed that such a driver will definitely make around $126.72 per day in 8 hours.
In a situation where an Uber Eats driver operates in one of the highest-paying cities like San Francisco, he can make up to $26.27 or approximately $210.16 per day (8 hours workday).
In conclusion, most Uber Eats drivers make up to $126.72 per day in 8 hours in an average city, and those in high-paying cities make up to $210.16 per day in 8 hours.