How Does Uber Eats Calculate Delivery Fee?
Uber Eats calculates delivery fees using some factors such as the distance between the restaurant and the delivery destination, the hour of the day, and the demand for deliveries in the area.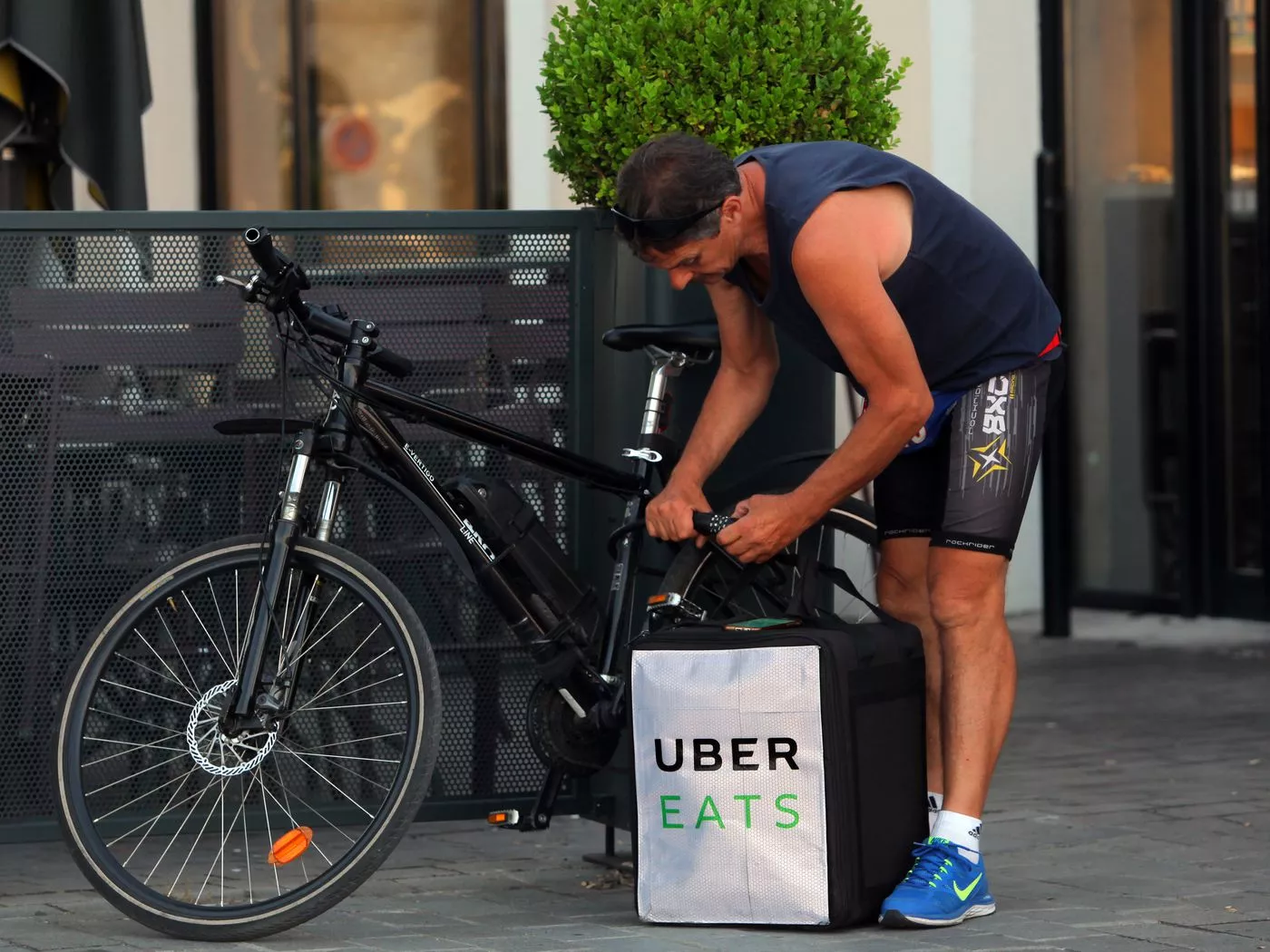 The delivery fee calculation is also determined by the specific restaurant or menu item being ordered. 
Moreso, there may be additional costs for things like long-distance deliveries, or for using certain types of vehicles like choppers or bicycles.
Why Does Uber Eats Charge So Much for Delivery?
Uber Eats charges so much in order to:
Cover the costs of using the platform, including things like Uber driver pay, delivery cost, insurance, and technology expenses.
Cover operational costs such as customer support, marketing, and other expenses.
Cover for the commission they take from restaurants on every delivery.
How Do I Avoid Uber Eats Delivery Fee?
There are limited means to avoid or manipulate the pricing algorithm on Uber Eats to your advantage. They include:
Fix your delivery for a non-peak time: Delivery fees may be higher during peak times when demand for delivery is high, so fixing your delivery for a non-peak time can help to manipulate the pricing method.
Order from a restaurant that's closer to your destination: Cost methodology is typically based on distance, so ordering from a restaurant that's closer to your location can help to reduce the fee.
Look for promotional codes or discounts: Uber Eats frequently offers promotional codes or discounts that can help to reduce the delivery fee.
Use the Uber rewards program if you are a frequent user, you can earn points and redeem them for discounts on delivery fees.
Order with a group: Ordering with a group can help to split the delivery fee among multiple people, reducing the cost for each person.
Please keep in mind that some of these options may not be available in certain areas and promotions and discounts may change over time.
Does Uber Eats Have Hidden Fees?
Uber Eats may include some fees that are not immediately obvious to customers when placing an order. These can include:
Service fee: A service fee is applied to each order and goes towards covering the costs of operating the platform, such as customer support and marketing.
Busy area fee: In certain areas with high demand for delivery, Uber Eats may apply a busy area fee to orders to help cover the costs of fulfilling those orders.
Small order fee: Orders under a certain dollar amount may be subject to a small order fee.
Restaurant fee: Some restaurants may charge additional fees for using Uber Eats, which can be passed on to customers in the form of higher menu prices.
Payment fee: Some payment methods may be subject to an additional fee, such as paying with a debit or credit card.
It's imperative to review the fees associated with an order before placing it, in order to have a clear understanding of the total cost.