How Do I Get Free Meals on Uber Eats?
How do I get free meals on Uber Eats? As an Uber Eats Customer, you might want to get free meals on Uber Eats. You would know and understand how it works if you read on.
You can get an Uber Eats promo, which could partially or completely cover the cost of getting your order this can be done by sharing your Uber Eats invite code with friends. 
For instance when someone places an Uber Eats order for the first time using your invite code, you'll get a Promo Code. This promo can be applied to your current or next order. Terms and conditions.
Additionally, Uber Eats frequently runs promotions, such as free delivery or percentage discounts, which can be found on the app or website.
Selected restaurants may offer free meals or discounts for first-time customers, so it's worth checking with individual establishments to see if they have any special offers.
Another great way to get free meals is to refer friends to Uber Eats, earning credits towards free meals when they sign up and order using your referral code.
How Do I Get a Free Uber Eats Bag?
An Uber Eats bag is a useful equipment used by Uber Eats dispatch drivers for delivery because it can keep food at the original temperature for a long period of time.
Also, a strong and reusable insulated Uber Eats delivery bag prevents strong odours and stains.
You can find different sizes that can act as food warmers and even make room for cold food for Uber Eats delivery. Some of the bags even have cup holders and dividers to free the rider's hands for proper balance.
Uber Eats does not give any delivery equipment but they have a partnership with a third-party merchant who supplies a variety of products ranging from helmets to knee guards and insulated bags.
You can get a free Uber Eats delivery bag through promotions or giveaways, Uber Eats occasionally runs promotions that include free bags, and you can stay updated with these promotions on the app or website.
There are some restaurants that may wish to offer free bags to delivery partners as an incentive, so you can check with individual restaurants to see if they have any available. 
How to Get a Free Uber Eats Gift Card?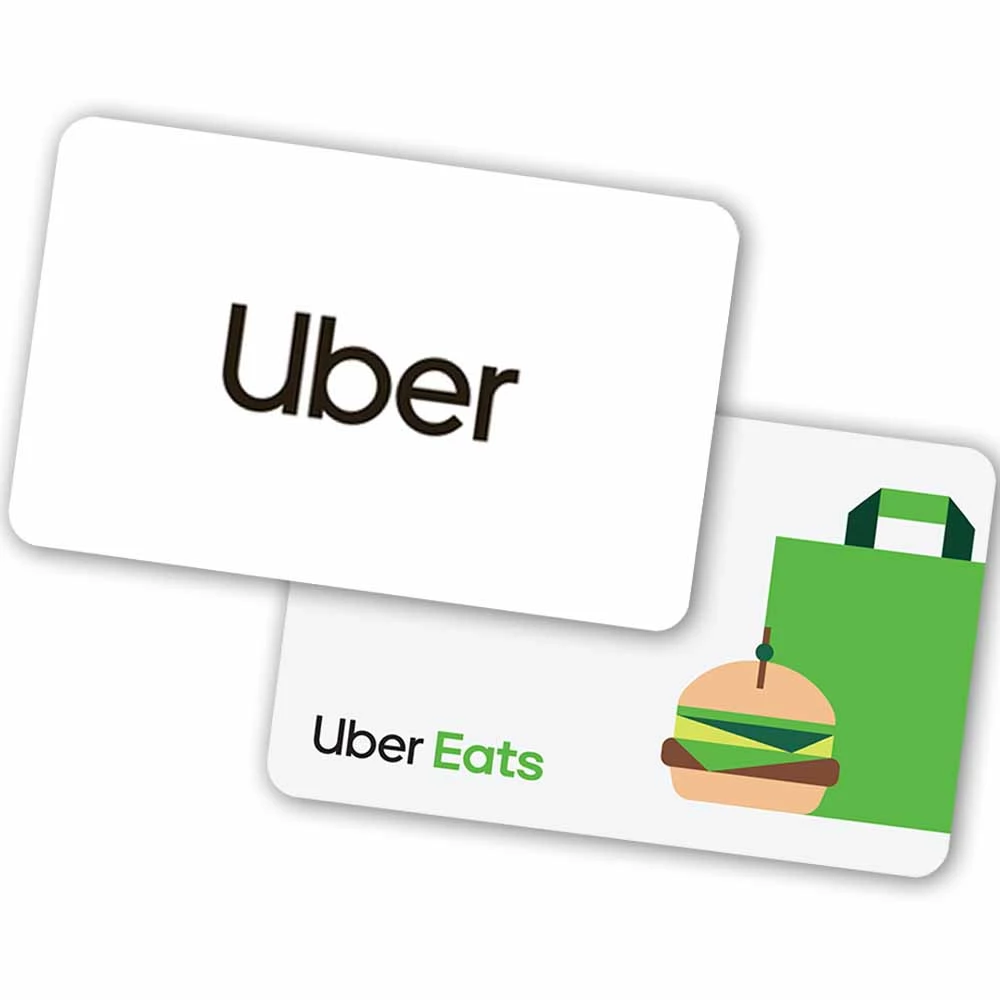 One way to increase your chances of getting a free gift card is to participate in surveys, contests, or promotions offered by Uber Eats or their partner brands. 
To get Uber Eat or gift cards you  will only have to answer surveys, complete offers, watch videos, play games, and sign up for websites.
The moment you are done with the task, you will receive a reward. When you've earned enough, you can redeem an Uber Eats gift card. 
The amount you can redeem will depend on the rewards you've earned. Normally, the gift cards will be in increments of $5 or $10
You can also try searching for online giveaways or contests hosted by other brands or influencers that offer free Uber Eats gift cards as prizes. 
You can equally refer friends to Uber Eats and earn credits towards free meals or gift cards when they sign up and order using your referral code.