Can Someone Else Ride With Me While Driving for Uber Eats?
One may wonder and ask, can someone else ride with me while driving for Uber Eats? This may be the case for some people as they worry about their goods. However, let's take a look at Uber Eats guidelines and policies with respect to having a passenger on board delivery.
Yes, it is possible for someone to ride with you while delivering a product for Uber Eats.
Uber Eats drivers don't have customers that will have to pay in their car and as such, they may decide to have a passenger with them.
One of the reasons, why a passenger is not allowed during an Uber ride, is that the person who ordered the ride may want his/her comfort and privacy.
By the time the driver brings in another passenger, it obstructs that comfort and privacy which in turn violates Uber's policy.
But when it comes to Uber Eats, you aren't carrying any customers and there will be no bridge of contract as you will not be obstructing anybody's comfort and privacy.
Can You Deliver Uber Eats With Someone Else in the Car?
Like said earlier, you can deliver Uber Eats with someone else in the car.
There are reasons why a driver may want to carry someone else while delivering Uber Eats, let's take a look at them.
1. Convenience
An Uber Eats driver may want to carry a passenger for convenience.
Let's say you have an Uber Eats driver that has children, he/she may want to pick up his/her kids from school and at the same time deliver a product.
That is you actually killing two birds with one stone, you have a flexible schedule as an Uber Eats driver.
2. Company
Delivery drivers on most occasions can find their job to be very lonely. Imagine someone trying to meet a target and deciding to work for hours beyond his limit.
That means that drivers can be on the road for about 48 hours in 3 days and even more and not communicate or talk to anybody.
That can be very boring in most cases hence them having company, maybe their children or a friend that they can communicate with and be lively.
3. Safety
In any job or organization, safety is a priority. Even as a human being, you have to be security conscious.
Around you, the things you do, the people you say or hang around with, everything around you has to be safe.
For this reason, most Uber Eats drivers will want to go on a delivery with someone.
Most especially, when they know that the environment they are going to is well known for unsafe acts and practices.
It is nothing short of wisdom to always have safety in mind when doing anything.
Can Someone Ride With Me When I Do Uber Eats?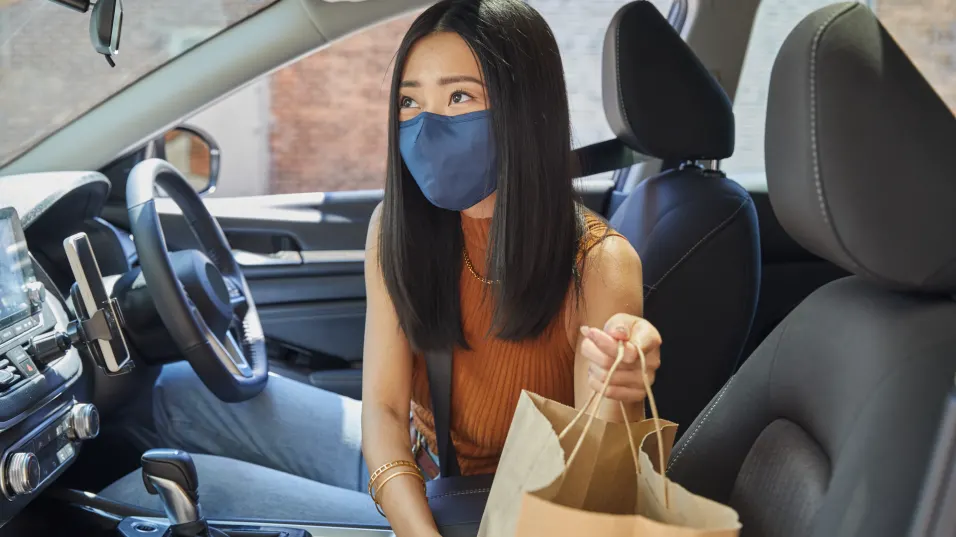 Yes someone can ride with you when you make delivery with Uber Eats. It is not against the Uber Eats policy for you to carry someone when making deliveries.
As a matter of fact, in this case where you will likely be riding or driving to areas by yourself, carrying someone can be considered a security measure.
Safety first.
So when you hear questions like, can someone else ride with me while driving for Uber Eats?
You can come in by telling them that it is accepted by Uber Eats and even encourage the driver to do so as it will act as a security measure.